Credit: Fortune
For those interested in buying real estate in Charlotte, North Carolina, it's worth getting to know the city's Southend neighborhood. Billed by Charlotte's Got A Lot as "home to some of the city's best restaurants, boutiques, and nightlife," Southend also has a booming art scene, beautiful public spaces, and a wealth of characteristic real estate.
History
Charlotte is known familiarly as the Queen City, as it was chartered in 1768 and named after Queen Charlotte, wife of King George III of England. Although the Southend district didn't gain its name until 1994, it's home to many historical points of interest, including the home of the nation's first gold rush, the first rail line in the Piedmont region, the electric streetcar route designed by Thomas Edison and Edward Dilworth Latta, the city's first industrial park, and numerous bases for innovation across manufacturing, fashion, and snack foods.
Many of Southend's luxury townhomes are located approximately two miles from West Morehead Street, where the farm of Samuel McCombs became the center of America's first gold rush. In 1825, McCombs found a small pocket of gold nuggets among white quartz rocks. Upon further investigation, he discovered a seemingly endless deep vein of gold. That same year, he opened the McComb Mine, later known as the Old Charlotte Mine and the St. Catherine Mine, with the aid of investments from Count Vincent de Rivafinoli of Italy. The start of the mine attracted many immigrants, primarily from England's mining industry.
Charlotte's electric streetcar was born when Edward Dilworth Latta hosted a dinner on February 21, 1890. One of his guests was Thomas Edison, who agreed to work with Latta to introduce the streetcars, which ran from Charlotte to Dilworth—Charlotte's first suburb. Streetcar service in Charlotte ended in 1938, but the city maintains its close connection to the vibrant heart of Charlotte still today.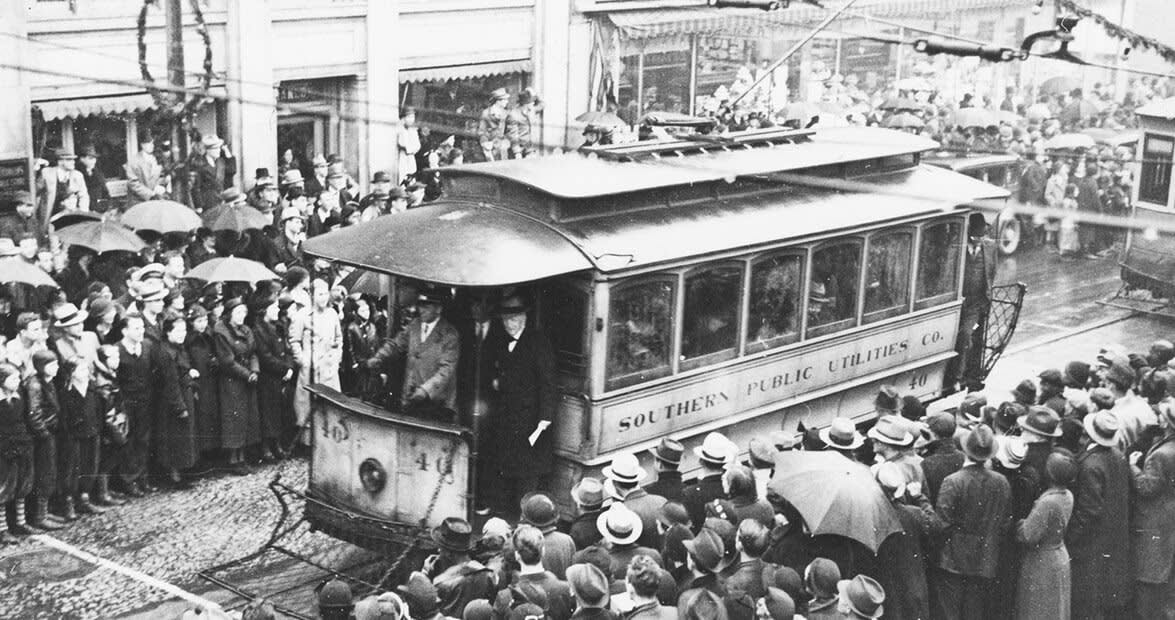 Industry on South Boulevard
South Boulevard is the location of Daniel Augustus (D.A.) Tompkins' Atherton Cotton Mill, the first industrial structure in Charlotte, was founded in 1880. Within three years, the area between South Boulevard and the railroad tracks expanded to include the Mecklenburg Flour Mill, Charlotte Trouser Co., Southern Card Clothing Co., Charlotte Pipe, and Foundry Co., and numerous factories including ones for sash cords, spokes and handles, and shuttle blocks. With the opening of the Atherton Cotton Mill, Charlotte became the center for textile machinery in the region by the 1920s. This industrial foundation for the South End continues to influence the character of Southend real estate development, and the style of galleries, townhomes, and businesses.
Southend Innovators
Given its warm year-round climate, it's appropriate that Charlotte is the birthplace of the term "air conditioning", as coined by Stuart Cramer in April 1906. Cramer's firm merged with the G. M. Parks Company of Fitchburg, MA, in 1918, and established their headquarters on South Boulevard in 1919. The historic buildings are part of today's Atherton Mill district.
In 1905, Henry and Sadie Fowler (who later became known as Mr. and Mrs. Pepsi-Cola), became the first franchisees for the Pepsi Bottling Company. In the 1930s, Pepsi moved to South Boulevard, just a half-mile from the South End's contemporary homes, where it operated until 2018.
W. Frank Dowd's Charlotte Pipe & Foundry relocated to Clarkson Street in 1907 and has continually embraced innovations in pipe manufacturing since, including centrifugal spinning methods in 1957, and plastic drainage waste and vent (DUV) systems. It remains one of the largest plastic pipe manufacturers in the nation, and a large employer on Charlotte's Southend.
In the early 1920s, German immigrant William Nebel founded Nebel Knitting on what is now West Worthington Avenue. Nebel is known for innovation in hosiery, for which he held 16 structural and design patents. The hosiery mill was active from 1923 until 1968, and the building is registered as a historical landmark with the National Register of Historic Places. Nowadays, it's surrounded by Southend townhomes and shops.
In 1926, Lance Packaging Co. relocated to South Boulevard. Renamed Lance, Inc. in 1939, the company is credited as the originator of peanut butter and cracker sandwiches, and single-serve snack packages.
Fun for Foodies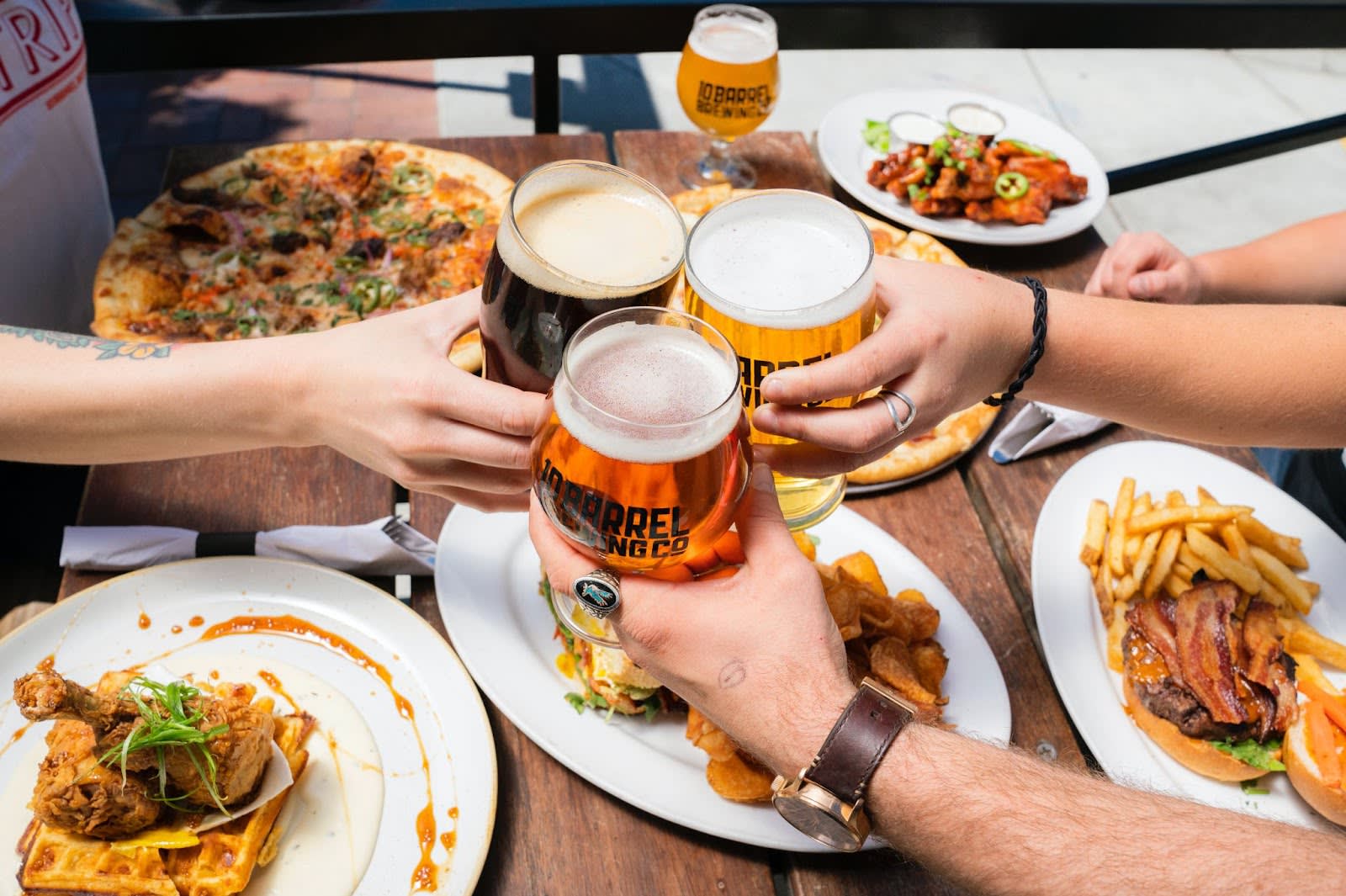 Beyond being the origin point for sandwich crackers, Southend is home to no less than 110 dining options, and real estate in Charlotte's Southend offers foodies a wide range of culinary delights in walking distance. From bars to delis, fast-casual to full service, American to international, you are sure to find something to satisfy your palette. For beer aficionados, be sure to check out the 2020 Southend Craft Beer Map, which offers custom tours based around the rail lines, skyline views, outdoor locations, and self-serve bottle shops. Foodies who want to try something new should be sure to test out Southend's Bites & Brews Randomizer for their next culinary adventure. For additional food recommendations, check out Axios Charlotte's "32 things to do, eat, and drink in Southend."
Art Galore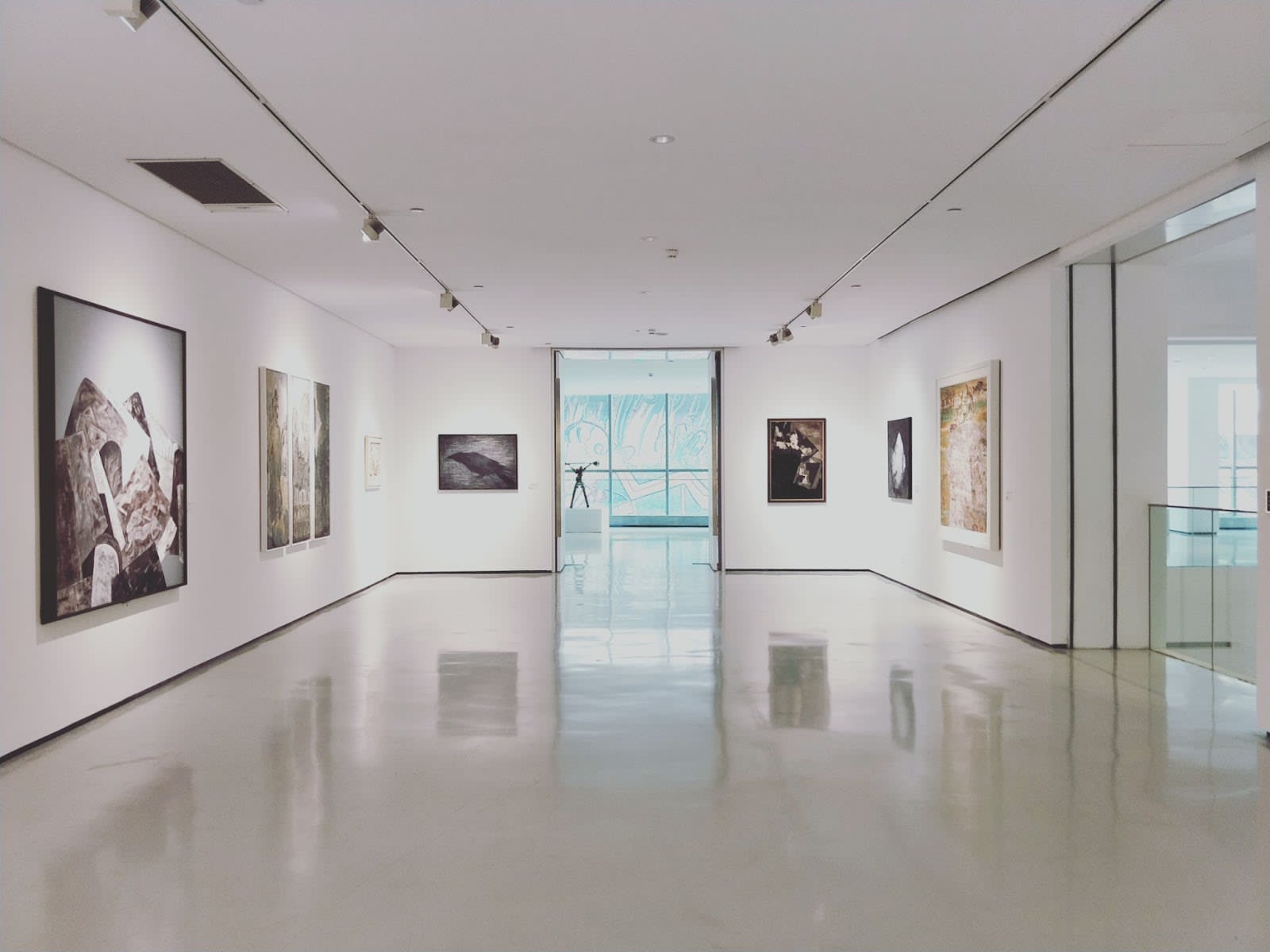 Southend is known for its wide array of public artworks, with numerous murals, sculptures, and large-scale installations. When navigating your way around the neighborhood, you'll find Southend's Public Art page beneficial for its information on all art open for public viewing. Be sure to catch the First Friday Gallery Crawl at the beginning of every month to enjoy live painting, receptions, and musical entertainment.
Stylish Shopping
Charlotte's Southend industry is being carried on by local designers, art galleries, studios, showrooms, stationery designers, photographers, sign makers, and custom clothiers—as well as national retailers. If you're shopping for South End homes for sale, make sure to take a detour to peek into the Southend Design District. With no less than 125 options available, it is easy to plan an all-day shopping adventure.
Shopping Southend Homes for Sale in Charlotte?
If this vibrant, eclectic neighborhood sounds like the place you want to call home, reach out to the trusted Southend real estate agents at Charlotte Living Realty Group. Our team of experienced realtors will make sure you have all the information you need to find your dream home in this trendy and historic city. When you're ready to begin your search, contact Charlotte Living Realty Group.