Are you ready to sell your Charlotte home, but are you also concerned that you won't get your desired sales price? That's understandable, as the sales price of your property is partly dependent on the current real estate market in Charlotte.


Fortunately, there are multiple things that you can do to ensure you get top-dollar for your home. Keep reading for a few tips to help you sell your home for the highest possible price.
Be strategic when listing your home
You'll want to list your home when properties in your area have a history of selling for higher prices. While this tends to be during the spring or summer months for many cities, each real estate market has its own cycles and patterns.


When you list your home, you'll want to ensure that it's priced appropriately according to
home valuation
data. Some sellers believe that they should price their property high with the idea that they can always drop the price later if it doesn't sell. The problem with this tactic is that properties listed for more than a few months become "stale listings." Potential buyers often steer clear of stale listings because they assume that something is wrong with the property or that the seller is unwilling to come to a fair agreement. You can typically get more money and sell your property faster by pricing your home appropriately when you initially list it.
It's also essential to be willing to negotiate. If an offer is too low for you to consider, you may be tempted to ignore it and not even issue the buyer a counteroffer. However, some buyers feel they have to try to get a better price on a potential home. This doesn't always mean that they can't or won't be willing to pay close to your asking price. Discuss your counteroffer with your realtor, and reply with a reasonable counteroffer. What's reasonable depends on the current Charlotte real estate market and your listing price.


When looking through potential offers, see that you consider all of the offer's details instead of focusing on the listing price. Other offer details include the buyer's proposed closing date, any contingencies attached to the buyer's offer (such as an inspection or appraisal contingency), and the amount of the buyer's earnest money.


If a buyer offers the most money, but they also include a contingency that allows them to back out of the sale if they can't sell their home and requests an extended closing date, you may find it more convenient to go with an offer with fewer contingencies and a shorter closing period. Remember, the longer you're in your home, the higher your carrying costs, such as mortgages, home owners instances, and more.
Complete any essential repairs or maintenance
Buyers are willing to pay more for properties they believe have been adequately cared for. If they walk into a home that needs a lot of basic repairs, they're likely to think that the seller has been neglecting the property's maintenance. They may assume that the home will likely need a lot of expensive and time-consuming repairs due to the lack of care.


Some tasks that you'll want to handle before listing your home to maximize your sale price include:
Patching dents, holes, and cracks in the walls or ceiling

Fixing any issues with your fence, porch, or deck

Replacing broken windows

Completing repairs to the home's major systems (like the HVAC, electrical, or plumbing systems)

Replacing non-working appliances

Fixing any problems with the toilets, showers, or sinks (like a leaky faucet)

Fixing any apparent defects in the flooring (like cracked laminate boards or stained, discolored carpet)
While buyers typically request a home inspection, as a seller, you can schedule one so that you'll know about potential issues you need to fix before listing your home. Focus on items that are code violations, can be remedied with a simple fix, or are generally considered basic home maintenance. Ensure these changes are made well before listing your home, so listings and showings show the improvements.
Renovate with caution
Typically, it's best to avoid extensive renovations when preparing to sell your home. However, some renovation projects can increase your return on investment for your home, like adding a fresh coat of paint in a neutral, universally appealing color, replacing outdated light fixtures and ceiling fans, or painting or refacing outdated cabinets. You may also choose to replace outdated kitchen and bathroom hardware or conduct minor kitchen renovations.


If you aren't sure if you'll get your money back with a renovation,
consult with your real estate agent
. They'll suggest renovations that will pay off and tell you what projects can potentially cause you to lose money.
Improve your home's curb appeal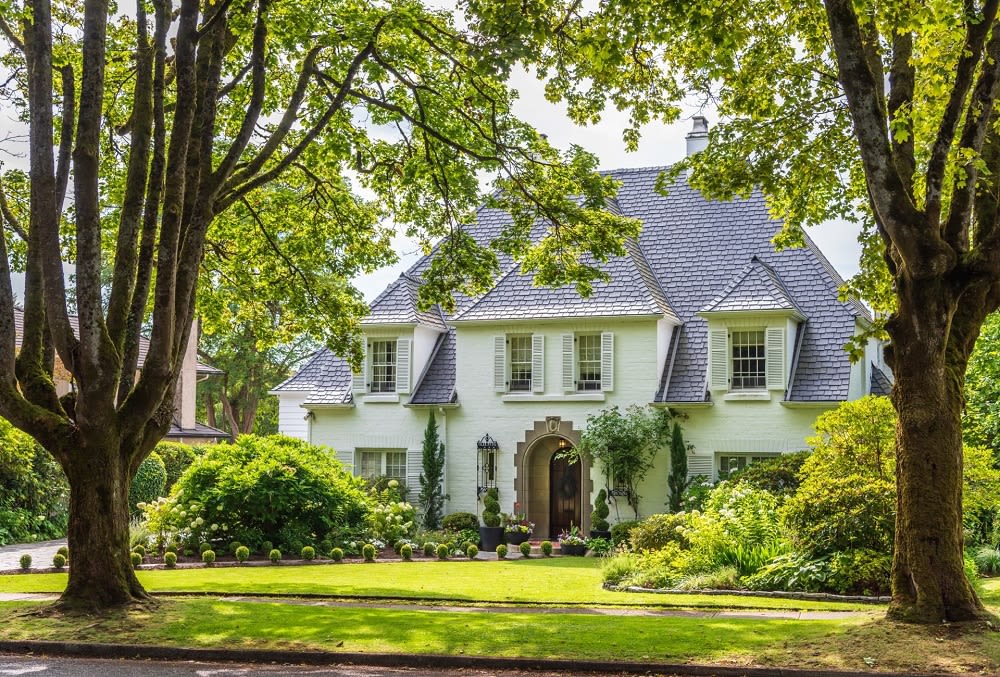 Data suggests that homes with high curb appeal sell approximately
seven percent
more than similar homes that lack attractive curb appeal. This means that your home can potentially bring in thousands more if you spend time sprucing up the outside.
To do so, clean your home's exterior, your porches or deck, and your walkway and driveway with a pressure washer. If your home's trim or deck looks a little dull, apply a fresh coat of paint or stain to revitalize it. Make sure that your grass is trimmed and neat. Fill in any bare spaces in your lawn with sod pieces or quick-growing grass intended for "patching" lawns.

You should also trim any trees or shrubs so that they look neat. Depending on the current state of your flower beds, you may want to add a few more plants to ensure they're bright and cheery. Finally, pull any weeds from your flower beds and ensure they're free of dead vegetation and other debris.
Stage your home's spaces
It's important to stage your home for multiple reasons. Buyers report that it's
easier to see themselves in a home
when it's staged. The goal of staging is to define the home's spaces and draw attention to the property's best features, which ultimately helps buyers envision how their family might utilize different rooms and areas.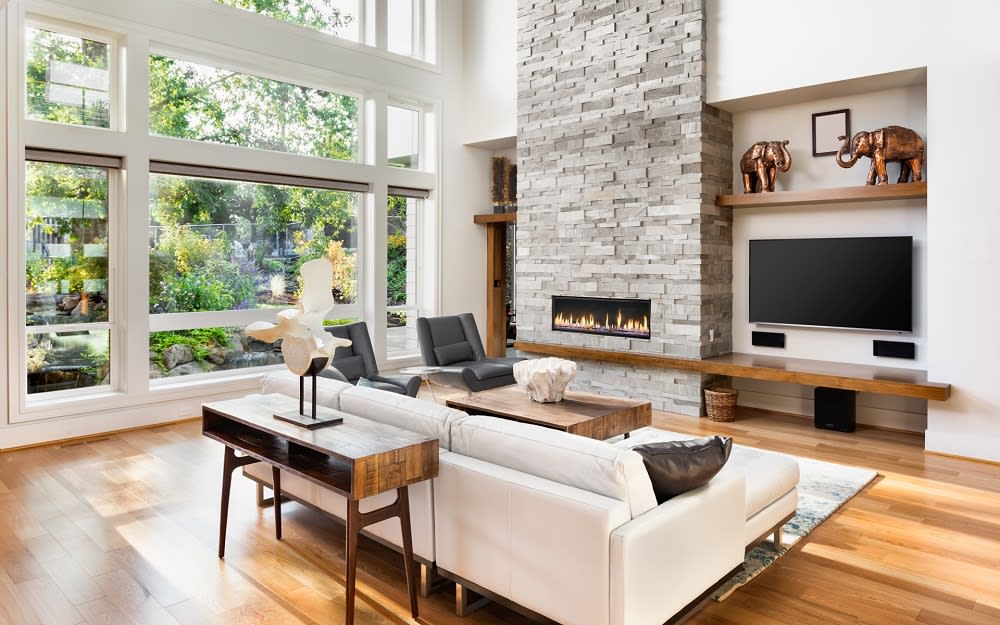 Not only do staged homes appear more attractive to potential buyers, but they often command a higher asking price. Staged homes also look better in photographs and videos. When staging a home, you want to stay away from overly personal or custom decor; you'll need to store family photos and pieces that appeal to a specific type of taste. Instead, any decor or furniture used for staging should appeal to various design preferences. Keep things as neutral and straightforward as you can while adding a few "on-trend" design features to enhance the overall look of each room.
Utilize a professional real estate photographer or videographer
Many potential homebuyers will first encounter your home via the internet by searching for
listings of available homes
. They depend on your photographs to decide if your home is a potential fit for their needs.
A buyer's first impression of your home will consider these photos. If your house looks dark and cluttered in your photos, prospective buyers may keep these impressions in mind when touring your home or skip your home altogether! These initial impressions can even impact how much they're willing to pay for your property.


While smartphones take stellar photos and videos,
a professional photographer or videographer
has experience taking shots and producing content that sells a home. Professionals also have the tools and expertise required to edit the photos and videos to bring out the property's best features, helping you get the most interest — and offers — for your home.
Work with an experienced Charlotte real estate agent
A simple but highly effective way to get more money for your Charlotte home is to hire a real estate agent familiar with the Charlotte real estate market. An
experienced agent
will price your home competitively to attract potential buyers while maximizing the seller's potential profit.
Qualified agents can also provide tips to help you prepare for the home selling process and get your property ready for the market. They'll tell you what upgrades or projects will help you earn more money and which tasks won't significantly affect your home's selling price.


It's also essential to
set realistic expectations
when working with your real estate agent. Make sure to discuss your wants/needs with them on your first meeting, which sets a good foundation for both parties moving forward in the selling process. Communication is key to every relationship, and the one you have with your agent is no different. Set your expectations early so there will be no surprises (or added stress) as you move through the sale of your home.
Real estate agents also assist with navigating local laws and customs that impact your property sale. They'll help submit counter-offers to potential buyers and work to salvage the deal if negotiations aren't productive. A real estate agent is there with you through every step of the home selling and buying process to help you achieve success!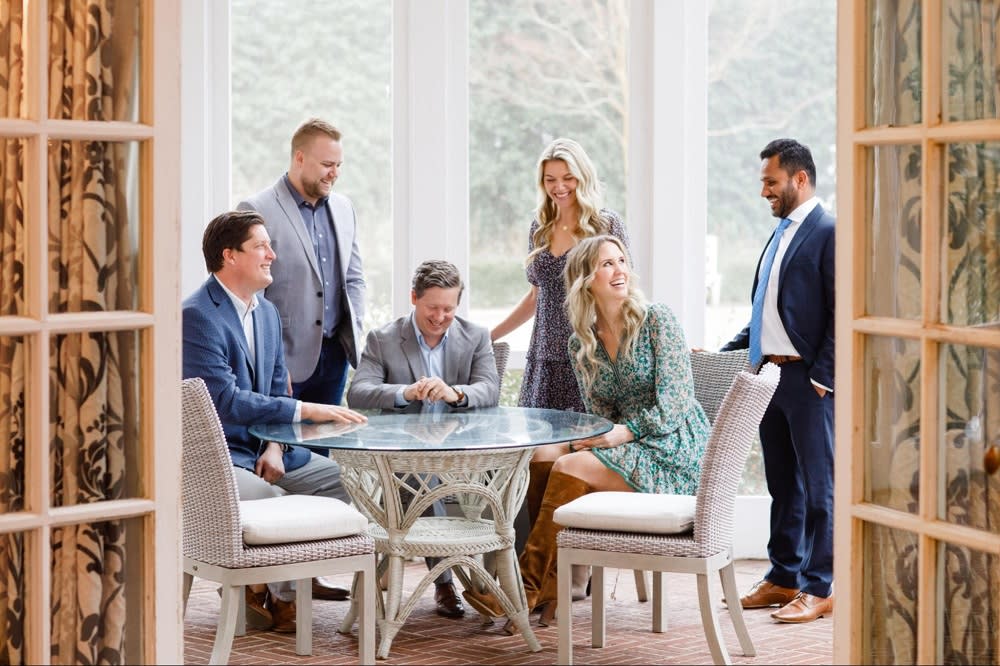 Are you ready to work with an experienced Charlotte real estate agent and list your home for sale?
Contact
Charlotte Living Realty Group today to begin the process.