Purchasing a home is a significant investment, and whether you intend on staying long-term or putting it on the market quickly, adding value to it is a positive payoff. When considering home improvements, there are several questions to think beyond "will it add value?" One such question would be, "will this give me a decent return on my investment later?" Home renovations are an excellent way to add value to your home, and though most won't give you a 100% return on investment (ROI), most renovations will provide you with
70%
, especially if they add functional space or square footage. Home improvements and remodeling jobs are the only methods that improve your quality of life and ROI because you're putting work into an appreciating asset.

The work you do doesn't have to be substantial. Often a complete renovation with a hefty price tag won't make a more significant value difference than minor improvements. The last thing you want is to sink more capital into a project than you'll recoup through a sale, so utilizing smaller projects will pay off more. Several home improvements make a substantial difference, from the kitchen and bathroom updates to making unused spaces functional, and they don't take a ton of time. It's important to note that several things can affect your home's value and ROI, such as the local real estate market to the timing of the sale.

We have gathered the top renovations that will give you the best return on investment using home improvements. Read on to learn more.
Major Kitchen Remodel
Unsurprisingly, a kitchen renovation tops the list of improvements to increase your home's value and ROI. The kitchen is often referred to as the heart of the home, and since it's a significant project, buyers often don't want to tackle it. Kitchen renovations require using a makeshift kitchen, which many see as a potential nightmare, so buying a home with a fully renovated kitchen is something most buyers want. This means they'll be willing to pay more for your complete kitchen, especially with high-end finishes and upgrades.
Minor Kitchen Remodel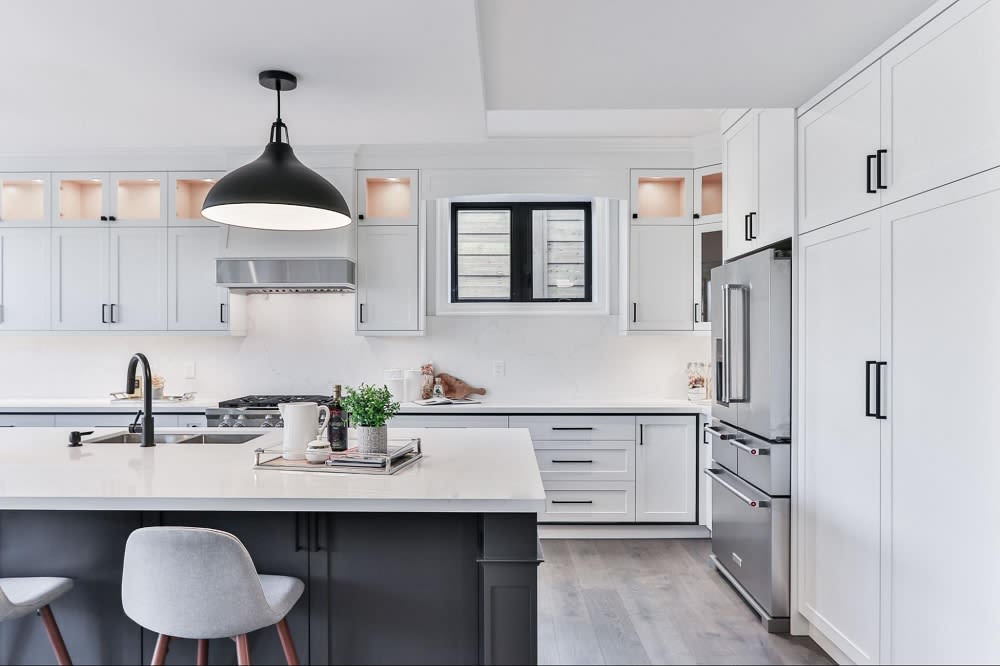 If you don't want to remodel entirely or don't have time, there are several other ways to make significant changes and add value. If the bones of your kitchen are reasonable, you can work with what you've got to add upgrades and value. Consider resurfacing your cabinets, adding new hardware, adding pendant lighting over the sink, replacing older countertops with granite or quartz, stainless steel appliances, and a trendy backsplash. These are all minor ways to add value to your home and create a beautiful new space.
Minor Bathroom Remodel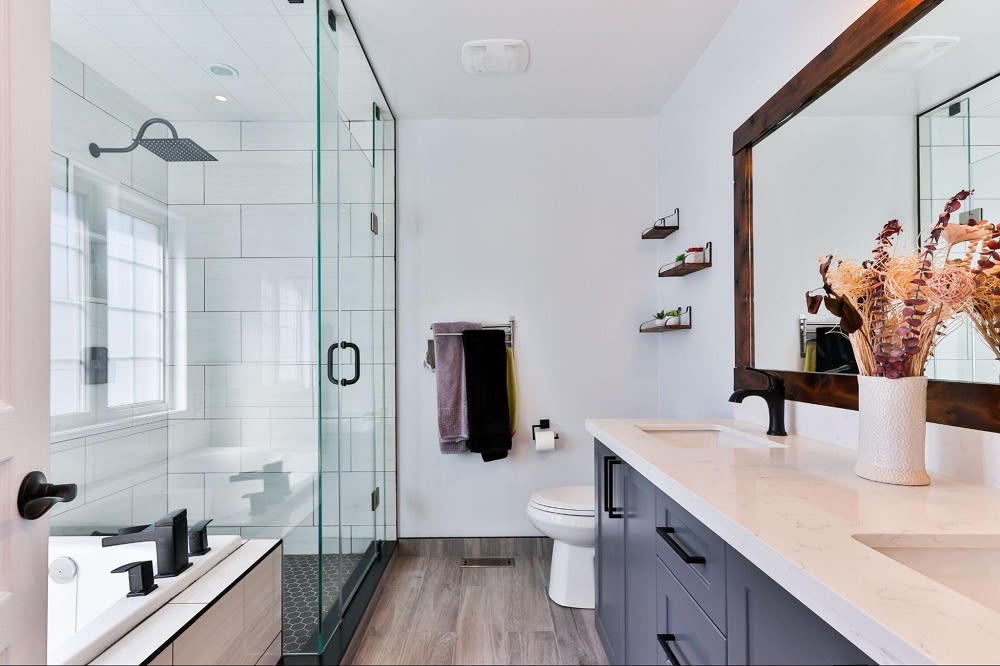 Similarly, your bathroom project doesn't have to be a complete renovation, depending on your time and budget. If you've got the time and your kitchen is in good standing, consider remodeling the entire bathroom. Whether this means new tile in the showers, cabinets, and sinks or adding a separate tub and creating more space depends on you. Simple fixes here will also make a difference, like repainting the cabinets, adding new tile to the shower or floor, and updating fixtures. Never underestimate a fresh coat of paint as well. This is one of the quickest and simplest ways to add value to your home, especially in the bathroom. Consider sticking to neutral colors, which offer a calm atmosphere and appeal to more buyers.
Entry Door Replacement
The exterior of your home plays just as great a role as the interior, and several improvements will maximize its value, such as sprucing up the entryway. This task could be as simple as refreshing your front door and doorway. Sometimes you can simply paint the door, as a fresh coat of paint will go a long way in making improvements. Stick to a color that compliments the style of your home and materials, like stone or brick. If you have an older door or want to add more flair, consider replacing the door with something that livens the space. You'll also want to ensure any cracked or broken siding, patios, or anything else around the door and porch are also fixed.
Deck, Patio, and/or Porch Addition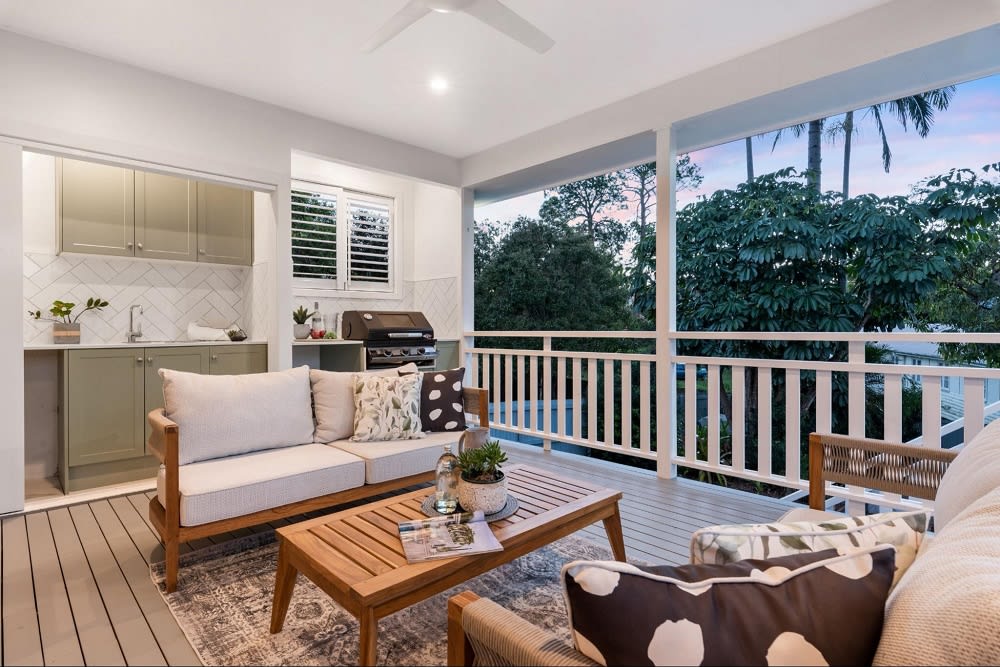 Other improvements to increase your home's value can be as simple as a good power washing or cleaning or as complex as adding a porch or patio. Landscaping is an excellent way to breathe new space into your home's exterior. If you have existing flower beds and landscaping, ensure it's cleaned up, add fresh mulch, and add any flowers or trees to create vibrancy and dimension. Simple landscaping that is easy to maintain and requires little work will often bring the best ROI.

If you already have a patio or deck, adding greenery will instantly amplify the look of the space. Use planters made of stone and ceramic in fun colors or designs that tie into the space and color scheme. You can also add lighting and furniture that provides a warm and welcoming ambiance. Doing so will create a usable space appealing to the eye, which buyers love.
Basement Remodel
Adding useable space to your home is one of the best methods of generating a significant ROI. This can often be done with a basement remodel. If you have an unfinished basement or attic, personalize these spaces and make them livable by creating bedrooms, offices, or living areas. Adding functional space adds value to the home and increases the ROI. If you can, for example, take a basement and create a living area, bedroom, and bathroom with its space, you'll see an increase in ROI for each room. Anything that creates useable space will add to your home's value; just make sure you're not sinking too much into the project.
What Not to Do
Consider all projects carefully against the value of your home. If you want to remodel your entire kitchen and intend on spending hundreds of thousands of dollars, but your home isn't worth that, you'll lose money. Consider spending only a percentage —
5-15%
— of your home's value on these projects instead. You can likely avoid adding swimming pools and luxury upgrades since most buyers want to customize things themselves.
Are you interested in selling your home? Contact the
Charlotte Living Realty Group
team if you're ready to discuss your home's value and ROI. As leaders in the industry, we are happy to help.