4 Best Neighborhoods to Live in Charlotte
From trendy to luxurious, here are the four best neighborhoods in Charlotte
Charlotte, NC, or "The Queen City" as it's affectionately known, is the largest and among the fastest-growing cities in North Carolina. Given its thriving food scene, friendly atmosphere, colorful history, and natural beauty, it's easy to see why many want to call this Charlotte home.
This southern jewel offers one-of-a-kind amenities and attractions that shine brightly alongside other big cities, making it stand out among the crowds. This city embodies natural beauty with easy access to mountains, natural parks, and plenty of green spaces. Its unique blend of natural beauty and metropolitan splendor makes Charlotte a fantastic city to call home. It's convenient to the South Carolina and Georgia borders, providing plenty of different scenery and entertainment.
What else makes Charlotte so unique? The beautiful mix of diversity and cultures throughout its colorful history is represented at every corner. The friendly and creative people here thrive on adventure and recreation and provide everyone – residents and visitors alike – with a warm and welcoming demeanor.
The exceptional Charlotte-Mecklenburg School District offers residents many educational opportunities and a place to be heard and seen. You'll love the small-town feeling this larger-than-life city offers. Its friendly, welcoming vibe is more than a feeling here; it's a way of life that everyone embodies. People are equally welcome here, and with its extensive amenities, natural beauty, and eclectic mixture of neighborhoods, Charlotte is the perfect place to put down roots.
Much like the city, each neighborhood offers a strong sense of community. Neighborhoods here are unique and provide a distinctive lifestyle with something to suit everyone. There are quite a few neighborhoods in the area, some offering luxurious homes with land and others boasting direct proximity to downtown. To help you make the most of your move to Charlotte, we've gathered the six best neighborhoods in Charlotte to call home.
Ballantyne
What makes the neighborhood unique?
Ballantyne offers an affluent and upscale vibe where residents enjoy a taste of booming city life with a suburban appeal. The area has developed significantly over decades to create an ultimate corporate park featuring beautiful modern homes and massive retail complexes. For residents, this means access to amenities that blend old and new, including Ballantyne Village – a beautiful open-air shopping mall — gorgeous golf courses, trendy breweries, and the Ballantyne Hotel and Spa.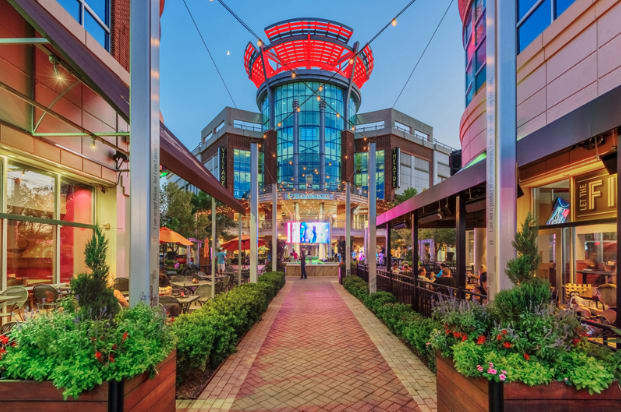 Real estate in Ballantyne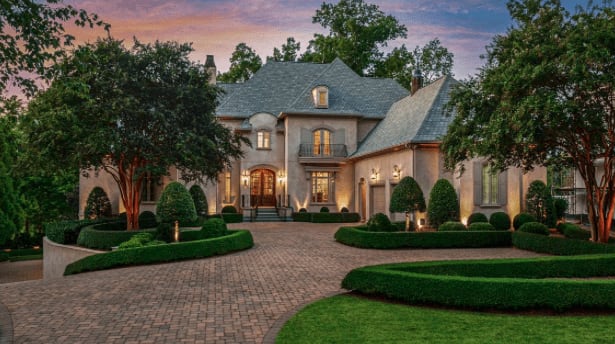 The residential spots offer quiet, tree-lined streets, beautifully landscaped yards, and modern custom-built estates in various styles. The luxury condominiums near the corporate park offer the perks of luxury living and the amenities of city life. This blending of suburban living and upscale amenities makes this neighborhood a dream spot for families, professionals, and retirees.
Dilworth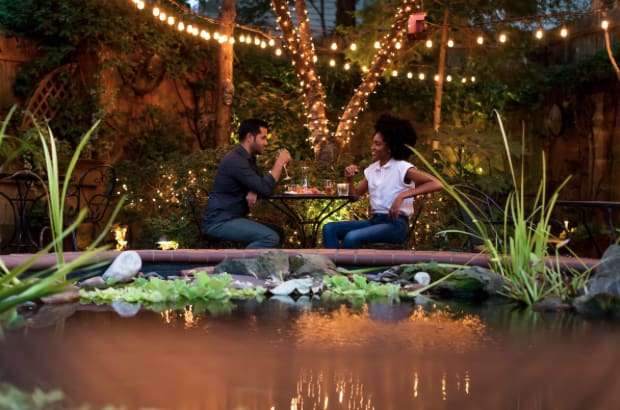 What makes the neighborhood unique?
Dilworth is one of the oldest neighborhoods in the city and is listed on the National Register of Historic Places. Bursting with vintage charm, Dilworth's tree-lined streets hold a mixture of bungalows and luxury apartments, making it the perfect spot for neighbors and families to gather for block parties, festivals, and barbecues. There are no shortages of white picket fences here, and as one of the most pedestrian-friendly areas in Charlotte, you're guaranteed to mingle with neighbors often.
What to do in Dilworth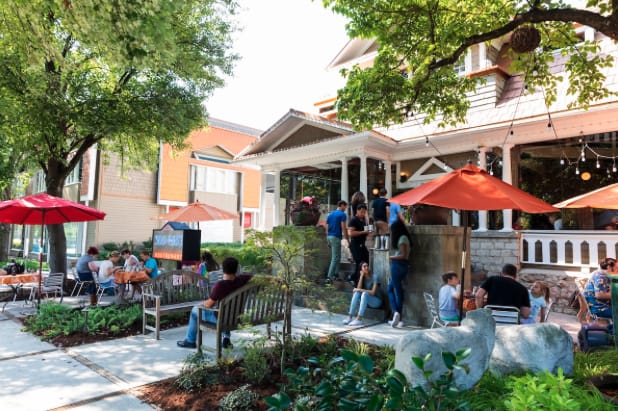 This neighborhood is sprinkled with coffee shops, restaurants, antique shops, and boutiques, which make it one of the most sought-after and visited neighborhoods. Several cafes serve coffee and scratch-made biscuits to start your day, boutiques offer unique finds like stationery and eclectic jewelry, and fine dining in the evening is enhanced by the charming atmosphere, which comes to life among the twinkling lights and stars. This neighborhood also features Freedom Park, a 98-acre area providing a lake, sporting courts and fields, batting cages, and more.
Those looking to appreciate a touch of rural mixed with city vibes will love Mint Hill.
Midtown
What makes the neighborhood unique?
This neighborhood just blocks from Uptown is sleek and modern yet offers its own unique urban identity. Home to the southeast's first enclosed shopping mall, a scenic greenway, and an ultramodern core that buzzes with shopping, dining, and more, this district is active with residents. The multi-story, mixed-use urban oasis of office buildings, condominiums, retailers, and fine dining brings this neighborhood to life, while the abundance of green areas caters to an active lifestyle, making this area popular with bikers and walkers.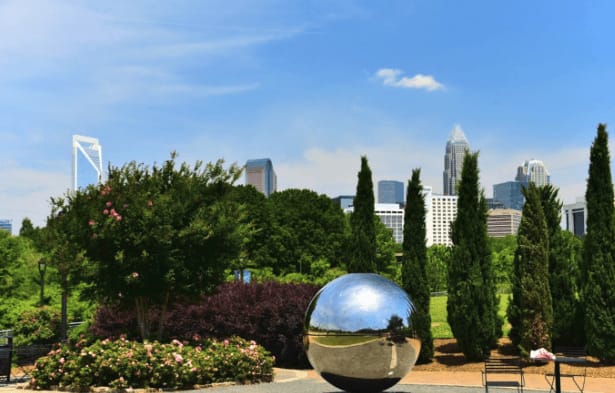 Real estate in Midtown
If you're looking for a spot to live among the city's vibrancy in a sleek, high-rise luxury condominium, Midtown is a perfect choice. Midtown's housing offers an array of sleek amenities.
Myers Park
Real estate in Myers Park
Myers Park is a gorgeous historic neighborhood with stunning rows of homes showcasing 1920s Colonial Revival and Tudor Revival styles. The 100-year-old oak trees that canopy the area complement the stately mansions lining the streets and the magnificent gardens in the central area. The neighborhood's vision was for it to become a coveted spot in the city, and given its impressive nature, it's safe to say it's done just that.
What to do in Myers Park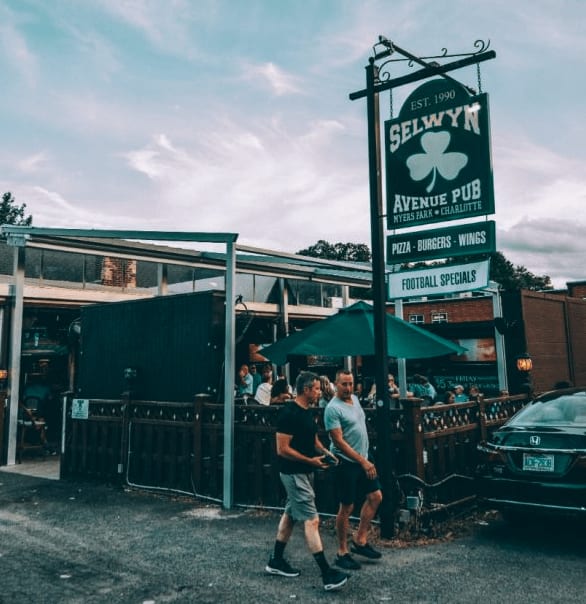 Everyone from university students to families mingle in the neighborhood's many shops, restaurants, galleries, and museums. The Discovery Place Nature's planetarium and Mint Museum make excellent day trips. Afterward, head to the 70-year-old Manor Theater and watch a movie. There's no shortage of beauty or options here in Myers Park.
Now that you've learned a bit about
Charlotte real estate
and its neighborhoods, you will have a better picture of what community you want to live in. Are you ready to purchase Charlotte real estate? Contact the
Charlotte Living Realty Group
's team of highly-qualified real estate professionals to get started on the search for your dream home. We're happy to help!