Charlotte Market Update: April 2023
The U.S. existing-home sales showed resilience with a modest decline of only 2.4% on a month-over-month basis, following a substantial 14.5% surge in sales during February. This brief pause in the market can be seen as a natural adjustment after the remarkable growth, indicating a stable and balanced market.
Now, let's turn our attention to the local market in Charlotte. Although new property listings experienced a notable downturn of 25.1%, this temporary decrease in market activity presents an opportunity for buyers to explore the available options. Furthermore, pending sales had a brief decline of 9.1%. However, it's important to note that housing inventory witnessed a significant expansion of 27.7%, providing a wide array of appealing choices for prospective buyers.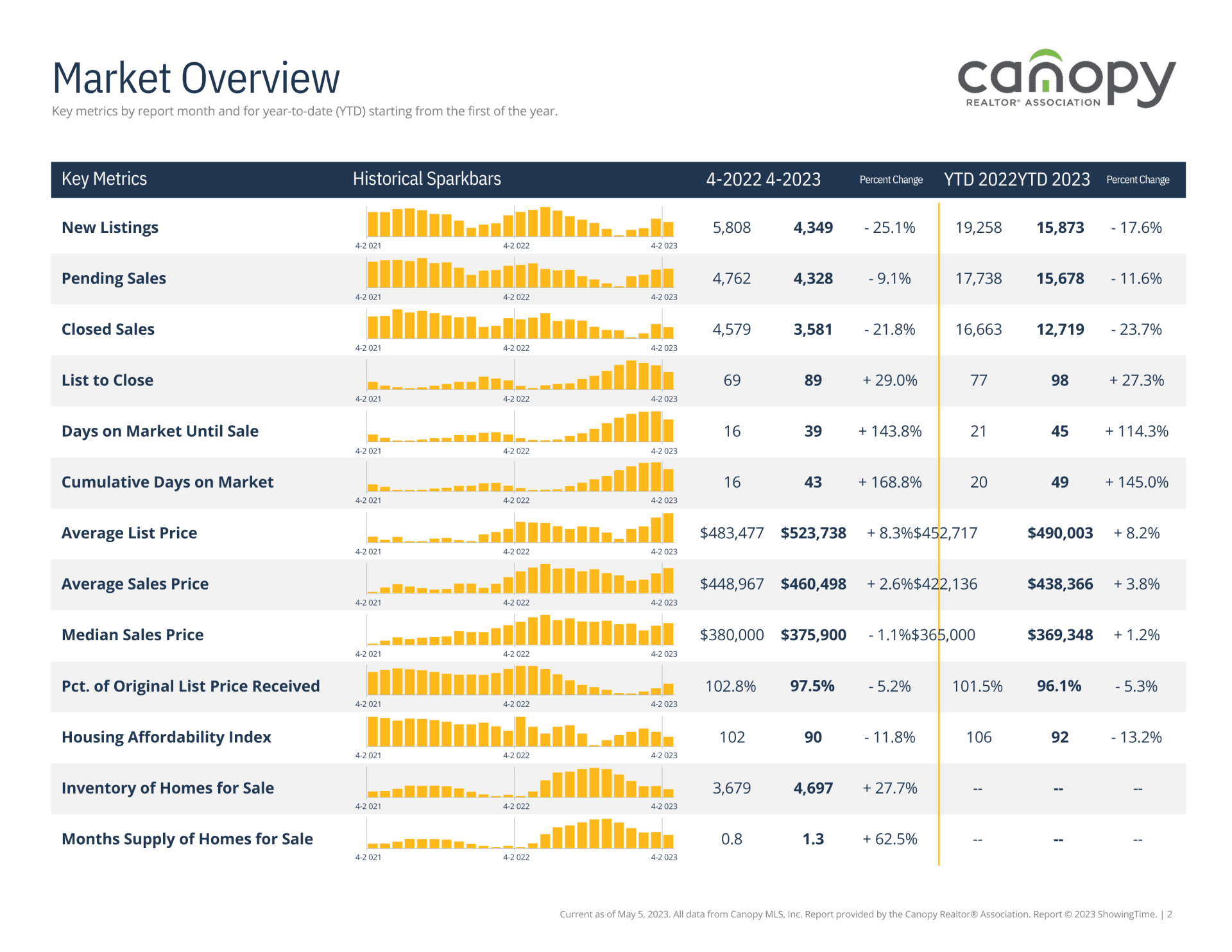 Moreover, there has been a downward trend in prices, with the median sales price experiencing a modest decline of 1.1%, resulting in an attractive figure of $375,900. This adjustment in prices creates an advantageous environment for buyers, as high-quality homes become more affordable.
In terms of housing inventory, while the supply remains relatively tight with only 980,000 units available for sale, there has been a noteworthy increase of 5.4% compared to the previous year. This positive trend indicates progress in addressing the scarcity of available properties. Although it still lags behind the pre-pandemic levels, the limited existing inventory has fostered a competitive atmosphere. With a mere 2.6 months' supply of homes, the real estate market resembles an exciting race to the finish line, where multiple offers abound, injecting an exhilarating element into the house-hunting process.
Contact our team of experienced agents and market experts at Charlotte Living Realty today for more in-depth information about the best opportunities in Charlotte real estate market.