You're all set to become a first-time homebuyer, but you're wondering if Charlotte real estate is a good option for your first residence. It's wise to research the market where you're considering buying a property before you start shopping for your new home. Fortunately, Charlotte has multiple benefits, making it a terrific choice for first-time homebuyers. Let's take a look at a few of these core advantages.
Charlotte is considered a hot real estate market
The Charlotte real estate market is expected to grow, making it a smart investment for first-time homebuyers. Conventional recommendations state you should plan to stay in a house you buy for three to five years, and Charlotte has numerous characteristics that make it a terrific spot to call home for any length of time.

The Charlotte area is North Carolina's most populous region, and the city's job market is expected to continue to expand and diversify the area's economy and career opportunities. It's an ideal location for potential homebuyers just beginning their careers and those with more established in their profession.
Charlotte homeownership programs
There are multiple programs hopeful Charlotte homebuyers can use to make homeownership more affordable. Some of these have income or credit qualifications or may only be available for specific properties.

One such program is the NC 1st Home Advantage Down Payment Program. This is designed for first-time homebuyers or veterans who satisfy the NC Home Advantage Mortgage criteria, which require a credit score of 640 or higher and an annual income of $99,000 or less. You can receive up to $8,000 in down payment assistance if you qualify. While this is a deferred second mortgage, the loan doesn't come due until you sell the home. Once you've lived in the house for eleven years, twenty percent of the down payment assistance is forgiven each year until the whole amount is forgiven.

There's also mortgage programs available for buyers who exceed the income levels for down payment assistance to finance their home's purchase price. Buyers must meet minimum credit requirements to qualify. This mortgage option ensures potential homebuyers have enough cash to cover the costs of purchasing a home, like establishing utility services, buying furniture, and home maintenance supplies.

The House Charlotte program is specifically for buyers interested in purchasing a home within Charlotte city limits or another qualifying neighborhood in the Charlotte-Mecklenburg area. Qualification and the amount of your potential assistance are based on your income and household size.
Charlotte's variety of available real estate
In some cities, you may notice limited variety as to what type of property you can purchase. Some neighborhoods feature many single-family homes, while others may primarily have apartments or townhouses.

One of the benefits of purchasing your first home in Charlotte is that you have a variety of property types to select from, including duets and duplexes, condos, townhomes, and single-family homes. Within these different types of properties, there are many features, lot sizes, interior square footage, and neighborhoods that allow you to find the right property for your needs.

Whether you're searching for a fixer-upper, a move-in-ready home, or a property that allows you to customize layout and finishes, you're sure to find the right one for your needs.
Charlotte dining and entertainment scenes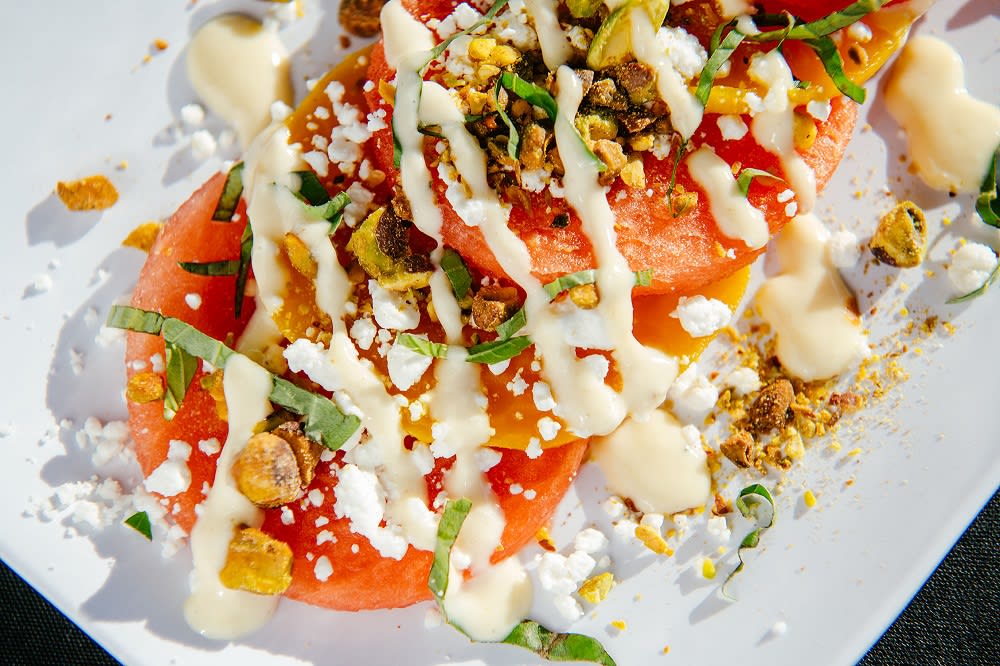 Photo Courtesy of whitewater.org, River's Edge
Suppose you enjoy the idea of having a plethora of dining spots, entertainment venues, and recreational opportunities only a short distance away. In that case, Charlotte is a terrific city to buy your first home.


The city features an enticing assortment of restaurants, bakeries, and bars, including
River's Edge
, a casual eatery with views of the man-made whitewater river,
Haberdish
, known for delicious Southern-inspired cuisine, and
Amėlie's French Bakery and Cafe
—a charming spot that serves French-inspired pastries, quiche, and soup.
South Park Mall is an upscale spot with more than fifty retailers and restaurants. In the mood for a discount? Concord Mills, an outlet mall with more than two hundred stores and services, is an ideal location to snag a fantastic deal.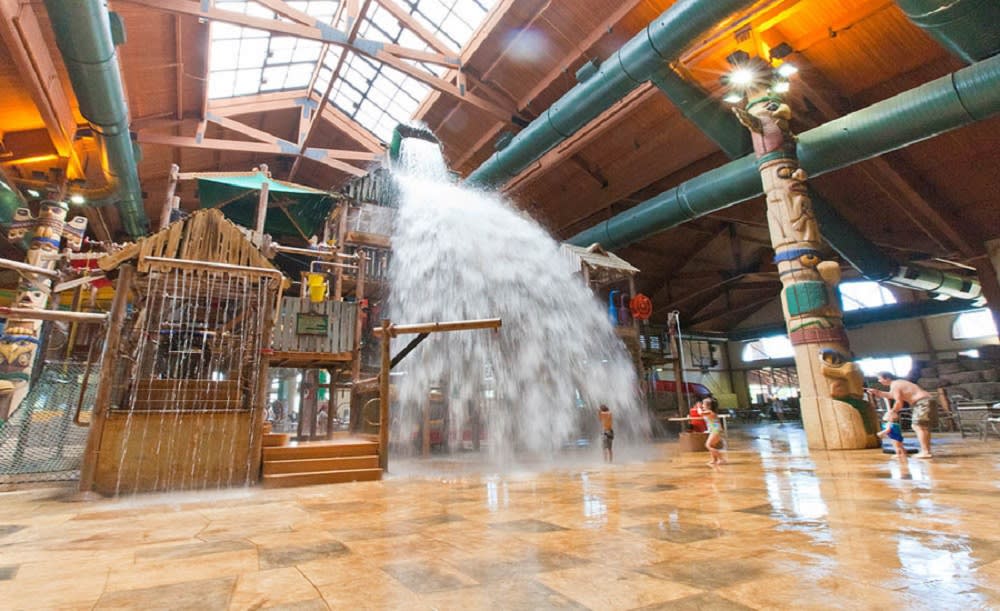 Photo Courtesy of Hospitality Online, Great Wolf Lodge
There are also nearby spots for thrilling activities like Great Wolf Lodge — a family-friendly indoor water park situated about twenty minutes away in Concord, Carowinds. The Lodge is an indoor amusement park complete with a water park section. Another option for adventure-seekers is iFly Charlotte – an indoor skydiving center. The
U.S. National Whitewater Center
is also in Charlotte if you enjoy rafting, kayaking, ropes courses, or climbing.
Another benefit of buying a home in Charlotte is you're only hours from a bunch of exciting vacation opportunities. You can reach many popular destinations in the Appalachian mountains within half a day. If you're more of a beach lover, you have multiple picturesque coastal spots within a three to four-hour drive.


Do you love to tailgate and attend live sporting events or just appreciate having a hometown team to pull for? Charlotte is home to two professional teams: the NBA's Charlotte Hornets and the NFL's Carolina Panthers. There's also a minor league baseball team known as the Charlotte Knights and a little league hockey team, the Charlotte Checkers. If soccer is your preferred sport, catch a Charlotte Independence match.


Charlotte is less than an hour away from two large lakes — Lake Norman and Lake Wylie — that offer ample opportunities for aquatic fun, like swimming, fishing, and boating. If you need to fly for business or pleasure, Charlotte Douglas International Airport is a large, bustling airport with multiple airlines, destinations, and flight routes options.
Bike-friendly communities and walkable neighborhoods
While Charlotte is ranked as the
49th most walkable city
and is considered a place where having a car is necessary, there are also multiple neighborhoods with high walkability levels.
If you're looking to lower your usage of motor vehicles either for health reasons, environmental concerns, or budgetary preferences, you can likely find a home in Charlotte that could afford a more walkable lifestyle. Some of the most walkable neighborhoods in Charlotte include:
Dilworth
Cherry
The downtown Charlotte area
The Fourth Ward
The First Ward
Many of these neighborhoods are also bike-friendly if you want more options for minimizing your carbon footprint.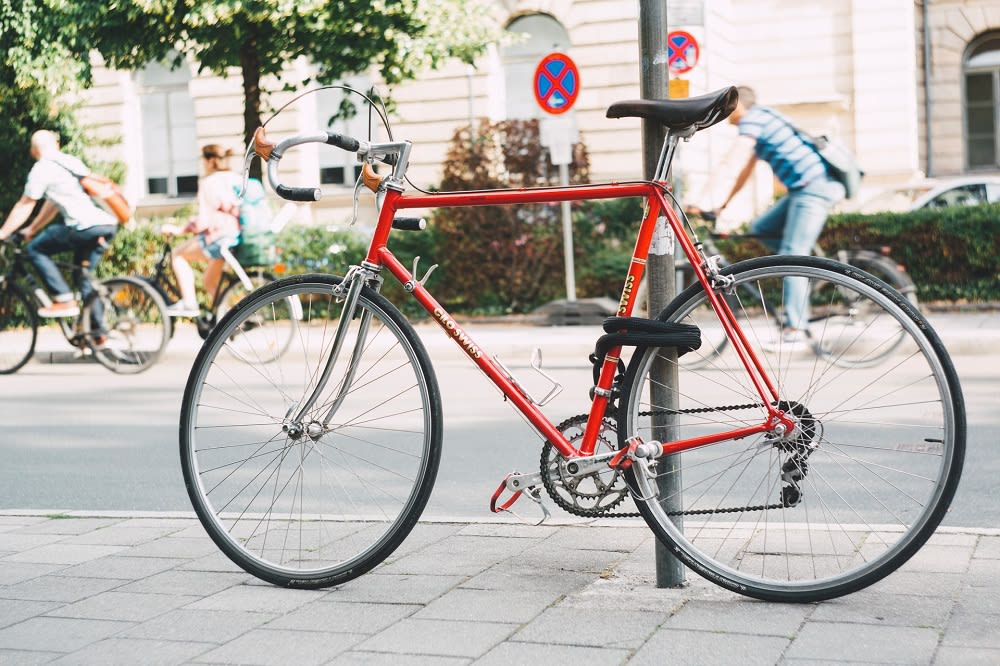 Additionally, there's a light rail system that runs from northern Charlotte near UNC Charlotte to the south end of the city, close to the town of Pinedale. Charlotte also has a city bus system and a local Amtrak station.
Charlotte is ranked as one of the best cities to live in
A recent report by U.S. News evaluated one hundred and fifty metropolitan areas based on their quality of life, value, job market, and the satisfaction of residents living in the city. This report rated Charlotte as the
20th best place to live
in the entire US.
There are many reasons Charlotte is a terrific city to call home. While it is a large city with many popular amenities, it's known for its southern hospitality and small-town atmosphere. People are friendly, helpful, and welcoming. Charlotte is also the
ninth most diverse
large city in the US — many different cultures, ethnic groups, and religious communities call Charlotte home. People of all age ranges live in the city, making it a pleasant spot for families and single individuals.
The weather in Charlotte is relatively mild and generally pleasant. While you'll experience all four seasons living in Charlotte and even see an occasional snowfall, you usually won't have to deal with extreme weather conditions as a resident.


If you are interested in learning more about living in the vibrant city of Charlotte,
reach out to the team
at Charlotte Living Realty for expert guidance and unparalleled service. Let this dedicated team help you find your next home in North Carolina!