Our team of real estate agents at Charlotte Living Realty meet with new-construction home builders every day, and consider ourselves lucky enough to be able to work with a select few on actual projects.
The way we met
Bryan Alenky of Alenky Signature Homes
was a bit unique. Bryan was building on the same street our own
Shad Rafferty
lives on.
Paul Sagadin
and Shad kept a watchful eye on Bryan's project throughout its progression. They observed a swift building process and attention to detail, which is a great combination in a new construction home builder. They are now lucky enough to be working with him on three area-defining projects.
Speed of the Build
The reason Charlotte Living Realty uses this as a test of a builder is that it is evidence of a thorough plan. Like all things in business a good plan that is well-executed, speed speaks volumes about the chance of success. This could not be more true, than with the current supply chain issues many builders are experiencing. Alenky Signature Homes is able to stay in front of issues by having a strategic plan in place.
Attention to Detail
Many new home builders in the Charlotte real estate market are to reactionary. They wait for the new home buyer to point out something before addressing it. The difference we noticed with Bryan is his care, and he hires people that also care. We immediately noticed his building supervisor meeting suppliers and vendors on-site during the time they were working to stay ahead of issues. If something was not done correctly, they resolved immediately vs. waiting for a client to notice at a later stage. Bryan himself tirelessly races around in his 4Runner. He can be seen driving between projects all day making sure everything is taking place as planned.
Bryan is originally from Texas, though he now calls Charlotte home. Bryan and his family live in Myers Park and are proud of Alenky Signature Homes and its accomplishments.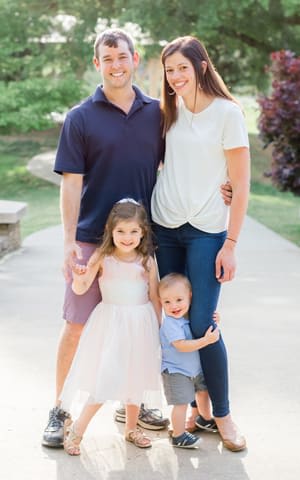 A big thank you to Bryan and his team for all the hard work.
Bryan's most recent project on Selwyn Ave, known as The Selwyn Duets, is an example of Alenky Signature Homes production standard: