Exploring South End: A Day in the Life
Discover the charms and allure of Charlotte's South End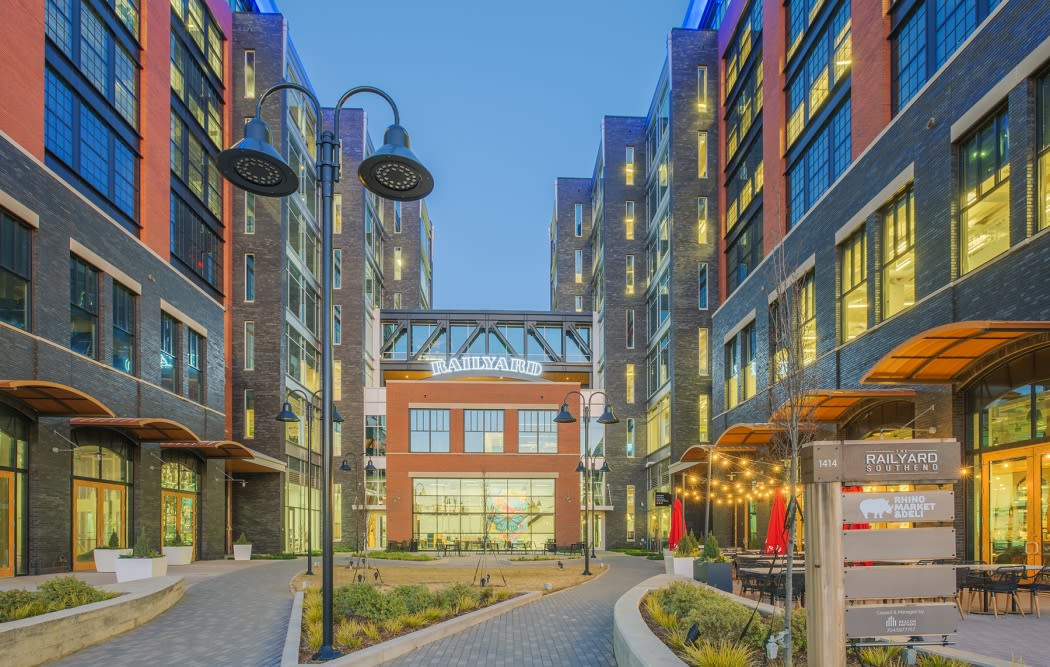 When it comes to trendy neighborhoods in Charlotte, North Carolina, South End stands out as a vibrant and dynamic hub. Over the last five years, this district has undergone a remarkable transformation, evolving from an industrial landscape into a trendy urban haven, buzzing with life and excitement. In this blog post, we'll take you on a virtual journey through a day in the life of the South End neighborhood, sharing insights on its trendy vibe and the changes that have shaped it into the urban gem it is today.
Morning Delights
The South End starts its day early, just like the bustling professionals who call it home. Kickstart your South End adventure with a visit to one of its many chic coffee shops. Whether you prefer a classic latte or an artisanal cold brew, you'll find a spot that caters to your caffeine cravings. One popular option is Not Just Coffee, known for its cozy ambiance and exceptional coffee beans.
Art and Culture
As you walk through the neighborhood, you'll notice the influence of the arts. Over the past five years, South End has embraced its creative side, with colorful murals adorning many of the walls. These pieces of street art have become a hallmark of the area, creating a vibrant and artistic atmosphere that's simply Instagram-worthy. Don't forget to visit The Light Factory, a hub for visual storytelling and photographic arts, if you have a passion for the creative.
Brunch Bliss
After exploring the artistic side of South End, it's time to savor a delightful brunch. With an array of eateries catering to all taste buds, you're spoiled for choice. Head to the Common Market for a unique dining experience; it's a combination of a restaurant, deli, and beer market. Their breakfast sandwiches and craft beer selection are hard to resist.
Retail Therapy
With full stomachs, you're now ready to dive into the shopping scene. The neighborhood's commercial transformation over the last few years has brought an array of boutiques and stores. You'll discover stylish fashion shops, home decor stores, and more. Whether you're looking for a quirky gift or the perfect outfit, South End has you covered.
Outdoor Adventures
To escape the hustle and bustle for a while, take a stroll on the Rail Trail. This urban greenway, complete with scenic views and public art, is a popular spot for walking, running, or cycling. It's an oasis of tranquility in the midst of urban energy.
Dining Delights
As the sun begins to set, South End's dining scene comes alive. The neighborhood's culinary landscape has undergone a revolution in recent years, offering an abundance of dining choices. From farm-to-table restaurants like Lincoln Street Kitchen & Cocktails to international flavors at Superica, you can explore a world of culinary delights in a single evening.
Evening Entertainment
As the evening progresses, South End's nightlife heats up. The area is teeming with breweries and bars, making it a hotspot for those looking for a memorable night out. Sip on craft beers at Sycamore Brewing or dance the night away at Slate. Live music, trivia nights, and karaoke are also part of the South End experience.
The Transformation of South End
Over the last five years, South End has seen an incredible transformation. The neighborhood has evolved from an industrial hub into a trendy, art-infused, and lively urban district. The rise of residential spaces, artistic initiatives, and trendy businesses has made South End a top choice for young professionals and anyone seeking a dynamic urban lifestyle in Charlotte.
In conclusion, South End in Charlotte, NC, is not just a neighborhood; it's a lifestyle. From the first sip of coffee in the morning to the final cheers at night, it offers a remarkable journey filled with art, culture, culinary delights, and the opportunity to experience a trendy, urban lifestyle. Whether you're a local or a visitor, South End has something special to offer, and it's a must-visit destination in the Queen City.
Work with Charlotte Living Realty Group
If you're ready to make your move to South End, whether you're seeking a sleek luxury estate or a townhome, Charlotte Living Realty Group has the local insight, client-centered approach, and unwavering commitment to excellence to get results every time. Reach out to the team today to begin!