If this is your first time selling a home, you may be unsure what staging is—and if going through the staging process for your Charlotte home for sale is worth the cost.


Below are a few reasons you should stage your Charlotte real estate before listing it on the market.
What is staging?
Staging a home means decluttering, deep cleaning, and rearranging your house and yard to create a welcoming and appealing atmosphere for potential Charlotte home buyers. By doing this, you help your listing look its best, so it can quickly appeal to the largest number of prospective buyers—and earn large, well-qualified offers.
Why should you stage your Charlotte home for sale?
Staged homes stand out in photos
When listing Plaza Midwood real estate or Southend homes for sale, you may be tempted to show your home as-is, whether you still live on the property or have already moved out. If you still live on the property, you're used to your home's existing layout and may not be able to see it with fresh eyes. And if you've already moved out, your home may look like a blank canvas, which can make actually make it harder for buyers to gauge how big the space is.


Staging
your home before taking photos will make it stand out amongst other Charlotte homes for sale on the market. A professionally staged home will show potential buyers how they can use each space to its fullest potential. With a staged room, buyers can see exactly how their furniture will fit and what the flow of the room will be like.
If you're selling a Plaza Midwood bungalow or a Southend Craftsman, potential buyers will look at many homes online before deciding which ones to visit in person. Staging your home will give it the best chance to make a great first impression and stand out in a sea of potential homes.


Additionally, staged homes appear move-in ready, which is a major selling point for busy buyers who don't want to deal with any additional projects after they move in. If you're working with a professional real estate agent, they'll likely have access to a home stager or be able to recommend one. Home staging costs can range from a few hundred dollars to a few thousand, depending on the size of your home and how much furniture is needed. Most luxury real estate agents will tell you that staging is always worth the investment, as it will help your home show better, sell faster, and close for more money.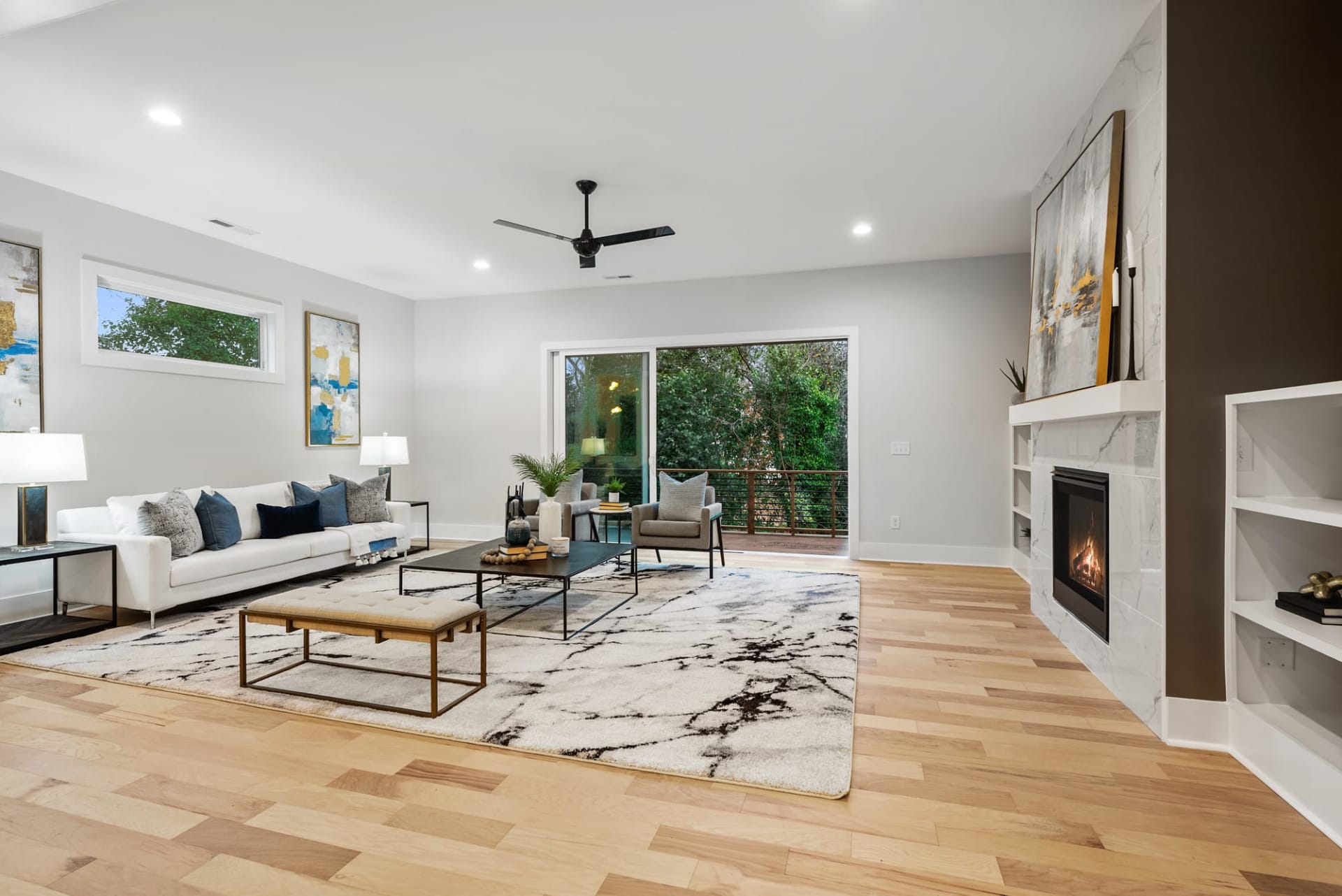 Staged homes sell for more money
A study by the National Association of Realtors (NAR) has shown that staged homes sell for
10% more
than their non-staged counterparts in the same area. Similarly, the Real Estate Staging Association's 2020 survey showed that 85% of staged homes sold for over their listing price, by up to 23%.
So, if you're thinking about selling Plaza Midwood houses for sale or Southend homes for sale, staging your home could help you earn an extra several thousand dollars on the sale. And in today's competitive real estate market, every bit helps.


By investing only a single percentage of the cost into staging the property, you can see a massive ROI when your property sells. In fact, with a staging
investment of 1%
, sellers routinely had sales between 5-15% over their list price.
Staged homes sell faster
Statistics from the
Real Estate Staging Association
indicate homes that are professionally staged sell far faster than other Plaza Midwood and Southend homes for sale, spending only 23 days on the market on average.
This is likely because staged Southend and Plaza Midwood houses for sale are more appealing to buyers and make a better first impression with the help of a professional. With such a competitive local market, buyers are judging homes based solely on their online appearance more than in-person showings. If your Charlotte home looks dated or cluttered, it'll quickly be passed over in favor of a move-in-ready home that shows better online.


When you stage your home, you make a secure investment in selling your property quickly and for a high price. And in today's real estate market, that's more important than ever.
Hire experienced professional guidance
Staging is appropriate for all Plaza Midwood real estate or Southend homes for sale, but you're likely wondering if you should do it yourself or hire a professional.


While it's possible to
stage your home yourself
, it's typically best to leave it to the professionals. Home stagers are experts in creating an inviting space that is guaranteed to appeal to buyers. They know how to use furniture and accessories to highlight your home's best features and downplay any flaws.
Plus, professional home stagers have access to trendy furniture and accessories, which can help your home stand out. They can also view your home objectively, which many homeowners are unable to do after years of living in the space.


If you do decide to stage your home yourself, be sure to declutter and deep clean every room before you start bringing in any furniture or accessories. You want potential buyers to be able to see your home's full potential, and that starts with a clean slate.


Once you've decluttered and cleaned, you can start to bring in furniture and accessories. But be careful not to go overboard—you don't want your home to look cluttered or overly personal. Remember, the goal is to appeal to as many buyers as possible, so stick to neutral colors and furnishings.
Considering listing your Charlotte home for sale?
If you need help getting started, talk to every real estate agent you interview about staging—they likely have experience staging homes and can offer some helpful advice.