So you're searching for homes for sale in Charlotte, NC, and are considering the range of available options. You could purchase a condo or townhome, which would allow you to spend less time and money on maintenance, or opt for a single-family home with more yard space for your family to utilize for recreation and entertaining.


Your ideal piece of Charlotte real estate will be determined by your specific wants and needs. Let's explore the details of the most common types of real estate found in the area so you can make an informed decision when it comes time to buy.
Common options for Charlotte real estate
The most notable type of real estate in the region is single-family homes which consist of one residential structure on a private plot of land. Property sizes range from just large enough to accommodate the home to several acres.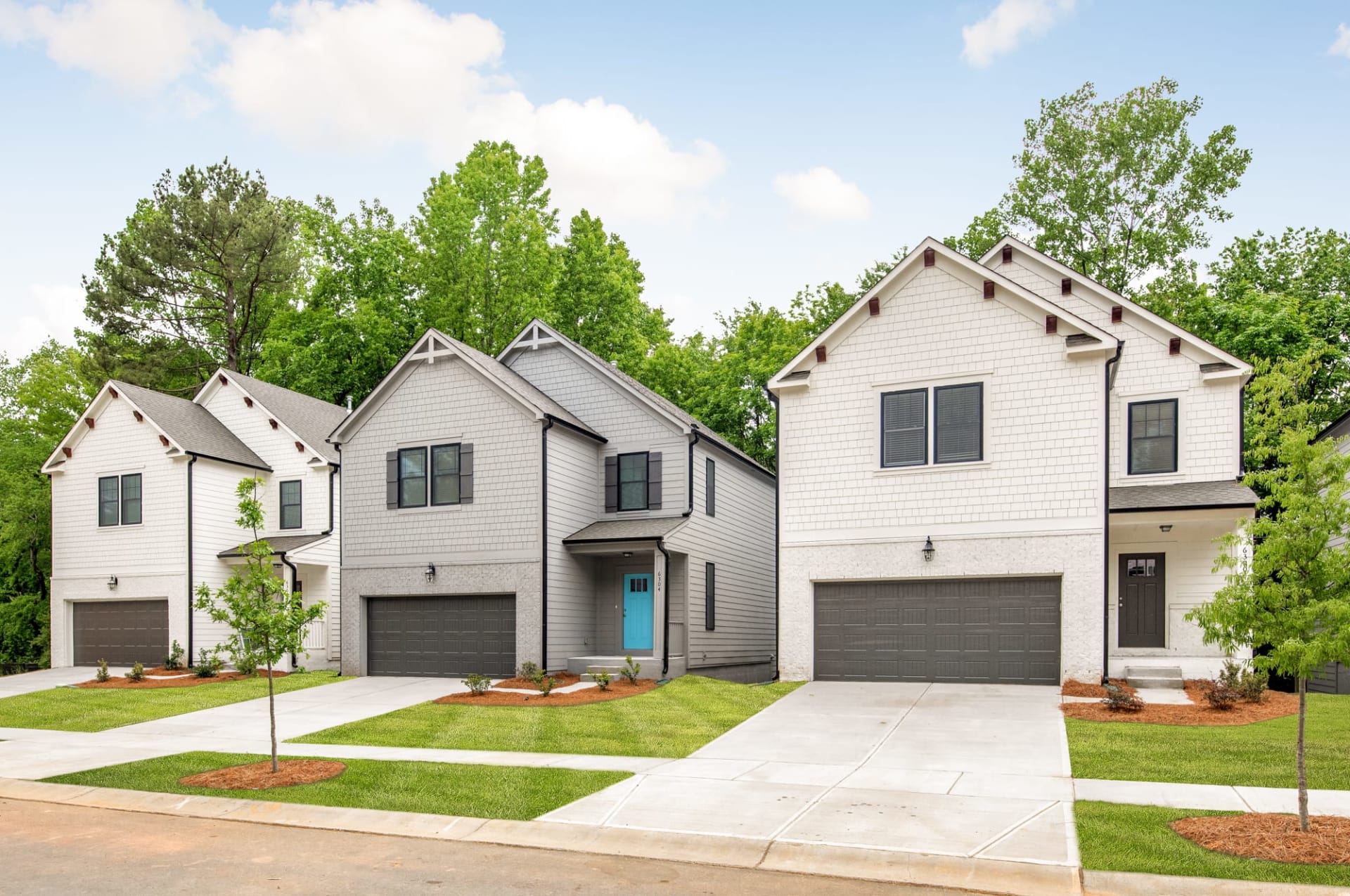 Next, duplexes are properties that have two units in a single building. These can consist of two homes that are side-by-side or two condos that are on separate levels of the same building.
Townhomes are similar to single-family homes, although they're more narrow in design and feature more levels. They usually share exterior walls with other townhomes, but there are no other units above or below them.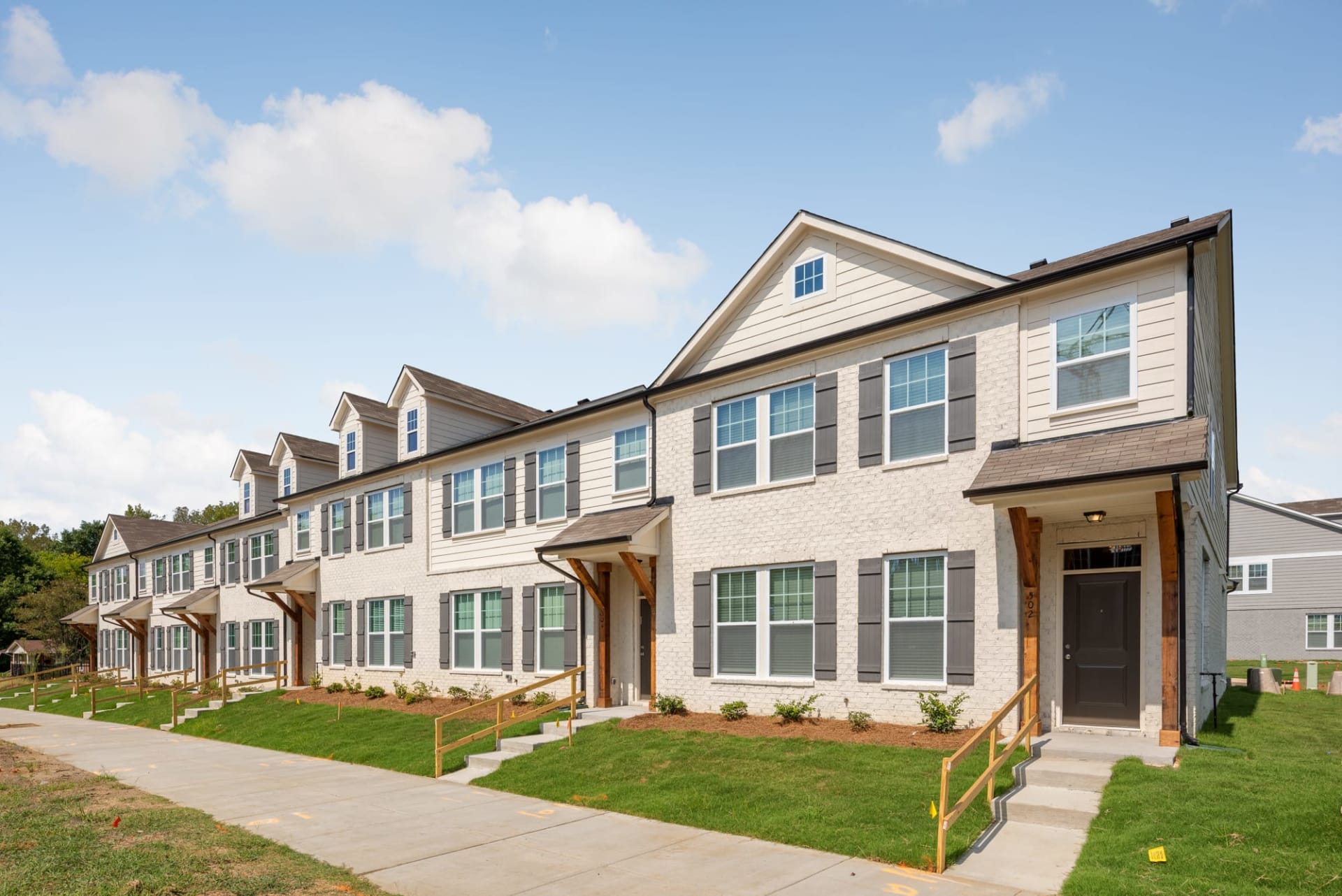 Condominiums – also known as condos – are individual units that share exterior walls. There are frequently shared areas in a condominium complex that all the residents can use.
Considerations when selecting Charlotte real estate
Your lifestyle and budget will impact the type of real estate you decide to purchase. Let's break this down.
1. Your desired level of maintenance: Some properties, like condominiums and townhomes, are a good fit for individuals who want to minimize the number of repairs and upgrades they will be responsible for. Or, if you're unable to complete manual labor for health reasons, a condo or townhome is a viable option for homeownership.


While you'll still need to maintain everything inside the property, the shared property spaces and exterior of your unit are usually maintained by the Homeowner's Association (HOA) or condominium association. You'll pay a specific amount to the association in exchange for the services they provide.


Single-family homes are usually the most maintenance-intensive option. Not only do you have to maintain the exterior of the home, but you're also responsible for mowing your lawn and any additional landscaping. Some potential homeowners relish the thought of spending an evening tending to their lawn and gardens, while others prefer to spend their time engaged with other hobbies.


You do have the option of outsourcing the maintenance associated with a single-family home if you want the benefits of this property without the extra work. However, you will need to include these additional maintenance expenses into your total housing costs.


2. Your preferred amount of outdoor space. Take some time to think about how much land you want your new home to have. If you're not concerned about having your own yard or are fine with a small outside area, you can consider a duplex, townhome, or condo, as these options typically include a small amount of land or none at all. Depending on the unit, you may have a small patio, porch, or balcony to enjoy.


However, if you envision having a large yard for your pets and children to play in, a single-family home is a terrific alternative. Similarly, if you love the thought of having lots of privacy, you may prefer a single-family home on a large land plot.


It's important to note many condos and townhomes have shared outside spaces you can use for your children or pets. The grounds may have a walking trail, playground, sports courts, or dog park to enjoy as well. However, amenities vary greatly depending on the complex.


If you're set on purchasing a property in a specific area but have concerns about your ability to afford the neighborhood, condos or townhomes can be more cost-effective options. You'll still be able to live in your desired area at your specified price point.


There also may not be many single-family homes to choose from. For example, if you want to live in the heart of Uptown Charlotte, you'll likely need to purchase a condo as that's the primary property type there.


Condos and townhomes with many amenities often cost more than units in complexes with few ones. If you purchase a condo or townhome – or even a single-family with a neighborhood HOA – you're required to pay the HOA or association fee as part of your homeownership expenses even if you don't use the amenities.
Property styles and designs common in Charlotte
Charlotte is home to a variety of property styles which ensure potential buyers have a diverse selection from which they can choose their next home. Let's take a look at some of the more notable types.
1. High-rise condos: Do you desire to look out your living room window and take in a majestic view of the sun setting over the city? If so, this option is an excellent way to turn your dream into an everyday reality.


Charlotte's high-rise condos are usually located in the city's concentrated neighborhoods. While they're popular for the views, these units are also preferred by residents who want to have many dining and entertainment options within walking distance of their homes.

2. Townhomes: Townhomes are terrific for individuals who want to live in neighborhoods where condos are prevalent but prefer a bit more privacy and floor space.


3. Bungalows: These are smaller, one-story homes with large dormer windows and verandahs. These homes are known for their appealing character and are commonly found in uptown neighborhoods.


4. Lakefront homes: Lakefront homes are properties situated on a body of water. Lake Norman and Lake Wylie are top spots for Charlotte waterfront properties. These residences are often designed with features that maximize lake views like large decks, glass walls, sunrooms, multiple windows, and other amenities to take advantage of its location, such as a boat ramp, beach area, or outdoor cabana.


5. Traditional homes: The traditional style home often has an open floor plan and modern upgrades. This design is popular with families who need to be able to adapt their home's spaces to the needs of their growing children.


6. Historic homes: Charlotte has many historic properties which still have their original detailing. These homes may include some modern amenities but have a certain desirable charm that is difficult to replicate.
How to find homes for sale in Charlotte, NC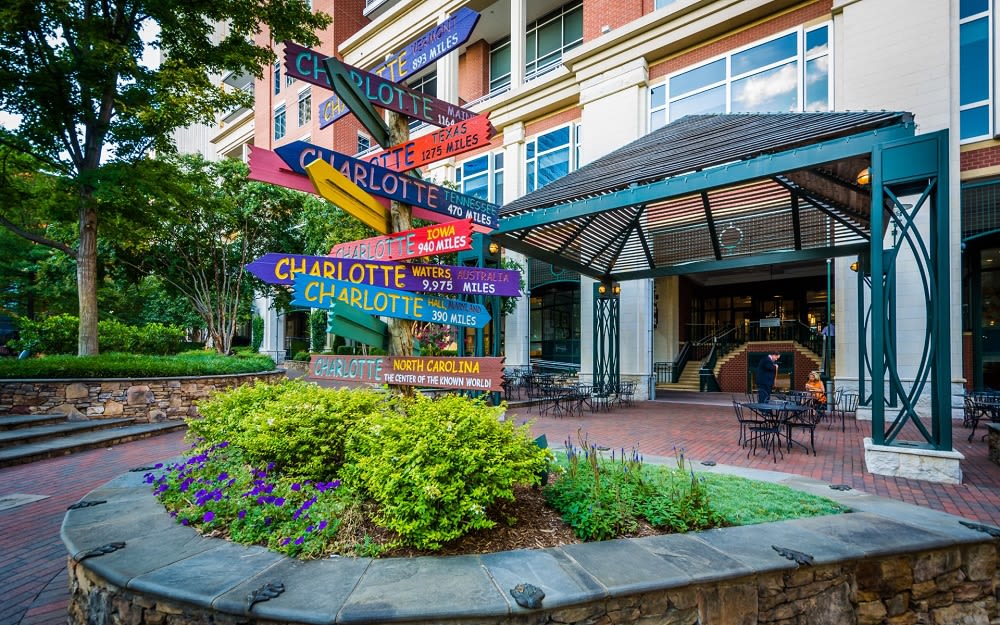 When you're ready to start exploring your Charlotte real estate options, please don't hesitate to contact
Charlotte Living Realty Group
for expert guidance. We're highly knowledgeable about the Charlotte area and have extensive experience helping homebuyers find the
neighborhoods
and homes perfect for their wants and needs.