If you're one of the thousands of Charlotte homeowners who have decided now is the time to sell, you're in luck. The Charlotte area is currently
experiencing a strong seller's market
, with far more prospective buyers than homes listed for sale. According to
The Charlotte Weekly
's analysis of the Charlotte market, homes are often selling at or above the listing price on an average of 40 days. This fast-paced market is primed and ready for sellers to list their Charlotte homes for sale, from South End townhomes to Dilworth real estate.
If you want to experience all the advantages of this market, you need to prepare your home for sale. Here are the steps you can take to ensure your home sells for the highest possible price.


Step 1: Identify Any Repairs
Even in a hot market, no one wants to buy a home that will need immediate repairs to make it move-in ready. Before you list your property among other Charlotte homes on the market, do a walk-through with your realtor to identify anything that may need to be fixed. This includes large issues, like roofs nearing the end of their lives or
leaking hot water heaters
, as well as smaller fixes like squeaky doors or missing drawer handles. Once you've made a list, ask your South End real estate agent for handyman or contractor recommendations so they can handle the repairs.
Step 2: Deep Clean and Declutter
A spacious, clean home will add appeal to your ideal buyers. Storage areas, bathrooms, and bedrooms are big selling points for those looking at Charlotte homes for sale, so you need to make sure these areas are free of clutter.
The next step is to do a deep cleaning of every nook and cranny of your home. This project is usually best handled by a professional cleaning team specializing in preparing homes for the market. These services are familiar with which areas are most likely to be scrutinized by potential buyers and need the most attention.


Step 3: Depersonalize
Prospective buyers of Charlotte properties need to be able to visualize themselves living in your property before they will make an offer. This is difficult for them to do if you have family portraits covering the walls, a guest room packed with your hobby materials, and unique draperies or wall colors. When you prepare your home for the market, you need to make it as neutral as possible. This means removing as many personal belongings as possible, painting walls in neutral colors, and ensuring that furnishings and décor have mass appeal. To make this process easier, consider
hiring a professional stager
to do all the work for you.
Step 4: Emphasize Curb Appeal
First impressions are key when it comes to selling your real estate. Buyers are likely to walk away if they're confronted with peeling paint, a cracked sidewalk, and an overgrown lawn when they drive by your home. To make the best possible impression, ensure your lawn and shrubbery are tidy, your front porch is in good shape and free of clutter, and your mailbox is shiny and kept.
You can take your curb appeal to the next level by repainting or replacing your front and garage door, adding some high-end outdoor furniture to your front porch, and placing colorful potted plants and flowers along your walkway.


Step 5: Add Final Touches
Sometimes it's the little things that push buyers over the edge and decide to make an offer on a home. After you've done all the necessary repairs, cleaning, and organizing, focus on small touches that can make your home feel more welcoming. These can include a seasonal wreath on the front door, fresh flowers in the bathroom, a vibrant welcome mat on the porch, and a dining room table set with a table runner and a full set of quality dishes.


Step 6: Get Professional Photos and Video Taken
Now that your home is all prepared for the market, the final step is to have professional photos and video taken for the listing and for marketing campaigns. Charlotte real estate with video tours are appealing to out-of-town buyers who may not be able to make a showing in person. Plenty of attractive images will also help those viewing your home online picture your home's appeal and encourage them to schedule an in-person showing.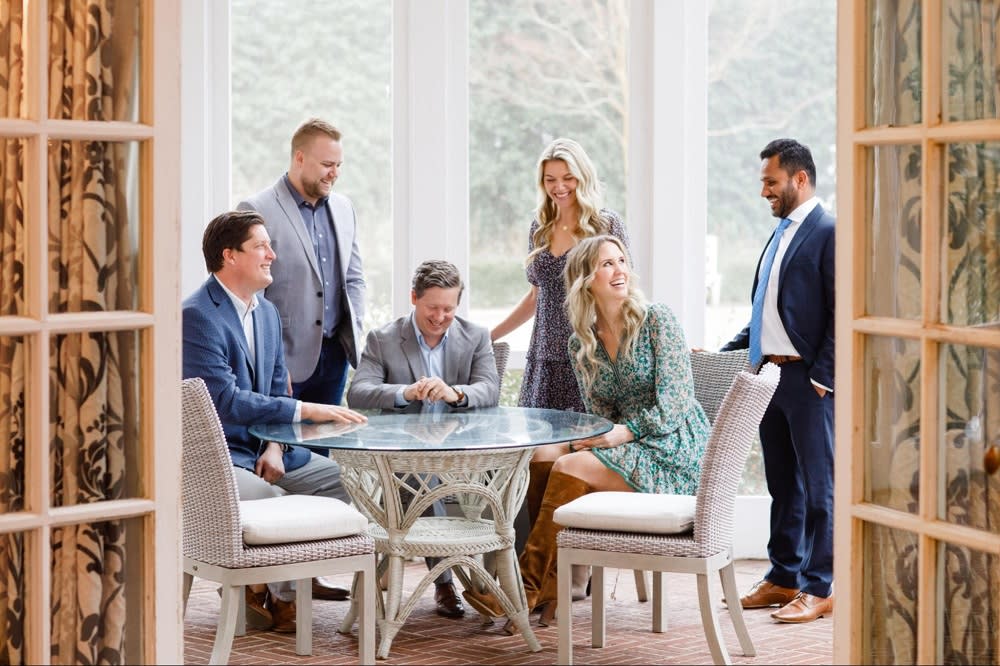 The Value of Working with an Experienced Charlotte Real Estate Agent
The best piece of advice for anyone preparing their properties for listing is to work with an experienced local realtor who can facilitate the process. Your real estate agent will help you identify which repairs need to be done, can connect you with a reputable contractor and stager, and then ensure your home is priced fairly for the market by doing a
comparative market analysis
. He, she, or they can also help you evaluate multiple offers and, if necessary, mediate a bidding war to ensure you get the best price for your home.
Haven't found a new Charlotte house yet for your family to move into? Your local agent can also help you locate homes in the area you may be interested in and assist you with crafting an offer the seller will accept.
Though the Charlotte real estate market is hot right now, that doesn't mean you can forego the steps necessary to make it appealing to your target buyer. When you follow these steps, you increase your chances of selling your home for what you need and in record time.
Ready to take the next step and start preparing your home for listing? Reach out to the experienced agents at
The Charlotte Living Group
for expert advice and reliable guidance.