Situated on the Carolina state lines, Charlotte is the epitome of Southern hospitality and charm. The city, which is also home to the Carolina Panthers, boasts a population of over 900,000 residents. People from all walks of life have planted their roots here, ranging from retirees to working professionals to families with young children. Whether you're already here, or if you're considering moving to Charlotte, then it's a good idea to familiarize yourself with the neighborhoods! From uptown's bustling district to quiet, laid-back communities, this eclectic city has both - and plenty in-between. Read on to discover some of our favorite hidden gem neighborhoods that Charlotteans love.


Matthews
Matthews originated as a sleep rail town but has since developed into a successful, highly sought-after neighborhood to reside in. The history of this suburb can be traced back to 1879, when it was first chartered. At the time, it was home to just under 200 residents, but today boasts a population of approximately 32,000 residents. Although home to a wide array of individuals, Matthews mainly consists of active families and young couples. You can learn more about the history of this once-sleepy borough in the wonderfully preserved downtown district. A stroll through downtown will reveal an old rail car, hardware store, and history museum that speak to the history of the neighborhood. Today, these historic buildings are interspersed with trendy coffee shops, chic shops, local boutiques, and excellent restaurants.

Between the low crime, excellent schools, and ample parks, it's not hard to understand why Matthews attracts so many families. Weddington Elementary, Weddington Middle, and Weddington High are among the top-rated public schools. Weddington High has even received two College Success Awards for its outstanding academics. In addition to public schools, Matthews also offers private school options.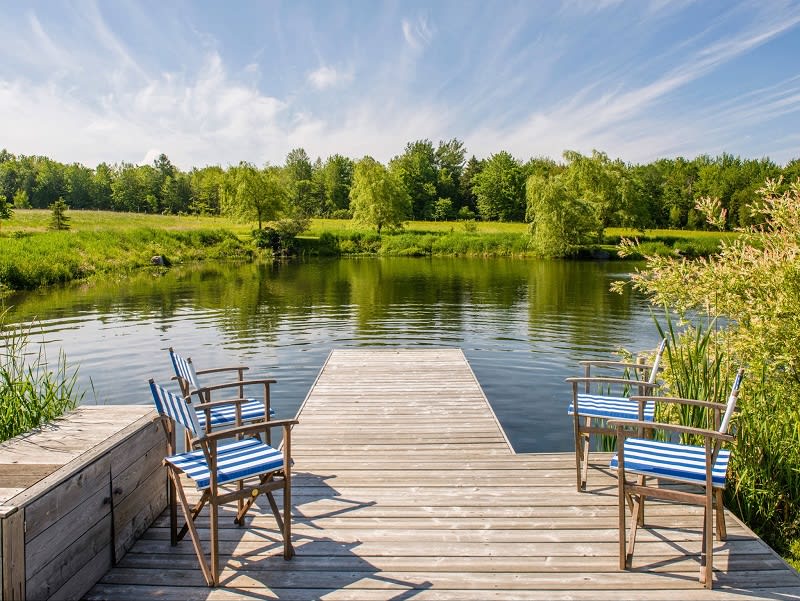 Matthew's close access to nature is another reason that draws families here. Spend a sunny afternoon at Squirrel Lake Park, which is spread over 36-acres. There's plenty of fun to be had here, including a fish pond with a pier, picnic tables, playground and swings, a 12-hole disc golf course, and walking trails. Purser-Hulsey Park is another popular option for outdoor enthusiasts. The park offers a handful of trails that are great for biking, walking, or hiking.

Regardless of your interests, Matthews has something for everyone! For a fun night out on the town, grab a drink or bite to eat at Jekyll & Hyde Taphouse and Grill. This Irish- and English-inspired pub has a wide menu and a heady beer selection. A family-owned and operated taphouse, Jekyll & Hyde offers various staples, ranging from Shepherds Pie to fish and chips. If you're looking for something sweet after dinner, consider ordering some homemade bread pudding to finish your meal. For a family-approved evening out, take in the local talent that shines at Matthews Playhouse of the Performing Arts. The theatre began in 1995 with the idea to create a theater for children in the Matthews area. In addition to its stellar theatre productions, Matthews Playhouse also offers summer camps and classes in acting and musical theatre for aspiring young actors and actresses.
Plaza Midwood
With a population of just over 50,000, Plaza Midwood has plenty in store for its residents. This town boasts everything from breweries to bookstores to barbecue joints. Plaza Midwood began in the early 1900s as Charlotte's streetcar suburb. The trolley line ran along Central Avenue, The Plaza, and Mecklenburg Avenue to the Country Club. In the following years, the neighborhood went through a wide array of changes. Through the highs and lows, Plaza Midwood has remained one of the most charming, diverse, and architecturally stunning neighborhoods in all of Charlotte. Plaza Midwood's official boundaries are Hawthorne Lane on the west, Central Avenue on the south, and The Plaza and Parkwood Avenue on the north. A stroll through this neighborhood will reveal a diverse range of homes and architectural styles. You'll notice everything from vintage bungalows to new constructions to revamped ranch homes and brick cottages.

Plaza Midwood is known for its historical richness. In fact, roughly 14 percent of the neighborhood is in the Historic District. You can also take a walk down Thomas Avenue to see some of the neighborhood's historic homes. Another perk of living in this tight-knit community is the walkable layout of the neighborhood. Plaza Midwood is one of the city's most pedestrian-friendly areas, making it a great spot to live, work, and play. Residents from all walks of life have made their home here, including artists, working professionals, college students, and retirees. Plaza Midwood is packed with things to do, so it's not hard to understand why people are attracted to this lively neighborhood.

Whether you're looking to have a fun evening out with friends or enjoy an upscale dinner, Central Avenue is the hub of activity. Famed historian Tom Hanchett once dubbed Central Avenue as "the most interesting street in Charlotte." Today, you'll find refined restaurants, tattoo parlors, consignment shops, coffee shops, and music venues. Plaza Midwood is known as one of Charlotte's top neighborhoods for music lovers and is home to a wide array of music venues, such as The Rabbit Hole. This lowkey, fussy venue offers beers, cocktails, live funk, punk, bluegrass EDM, hip hop, and blues shows. Lunchbox Records and Snug Harbor are also favorites among music enthusiasts. If you're looking for a spot to read, study, or catch up with a friend, head over to Central Coffee Co. This independent coffee shop offers single-origin coffee and freshly baked pastries, such as scones, breakfast casserole, and zucchini bread. With brick walls and a fireplace, you'll soon feel at home in this cozy shop.
Southend
A short bike or rail ride down South Boulevard will bring you to Charlotte's Southend - the heartbeat of Charlotte. Located on the edge of Uptown, this eclectic district has been around since the mid-1800s. The history of Southend is rich in gold, textiles, transit, and tech. It is also home to the nation's first gold rush, which in part led to the construction of the city's first railroad. This resulted in leading trains to Southend in 1852.

This lively neighborhood is home to some of the city's top restaurants, boutiques, and nightlife. It's the place where vintage mixes with contemporary, historical are interspersed with trendy, and art bumps up against commerce. Old meets new here, and the result is spectacular. Young professionals primarily make up the population in Southend, with 54 percent of residents between 20 to 39 years of age. Art lovers also reside here, drawn to a plethora of galleries and brightly colored murals painted throughout the neighborhood. Meanwhile, foodies are attracted to the newly-opened eateries and diverse cuisines available. The neighborhood is also home to entrepreneurs, designers, chefs, and dog lovers. Needless to say, there's a place for everyone in the Southend.

There's plenty of reasons that make Southend unique, but one of these is its strong sense of community. The neighborhood is home to just under 9,000 residents, which results in a tight-knit community. If you're new to the area or looking for ways to get to know your neighbors, there's plenty of opportunities to get involved here! For instance, Small Business Saturday takes place through the holiday season and believes that "shopping small is supporting a big dream." Give back to your community by supporting local shops and restaurants! Front Porch Sunday is another popular event and has been around since 2015. This beloved open-air market hosts over 70 local businesses, chefs, mobile shops, live music, and community partnerships. Southend hosts an exciting myriad of festivals, celebrations, and events throughout the year, so be sure to keep an eye out for that!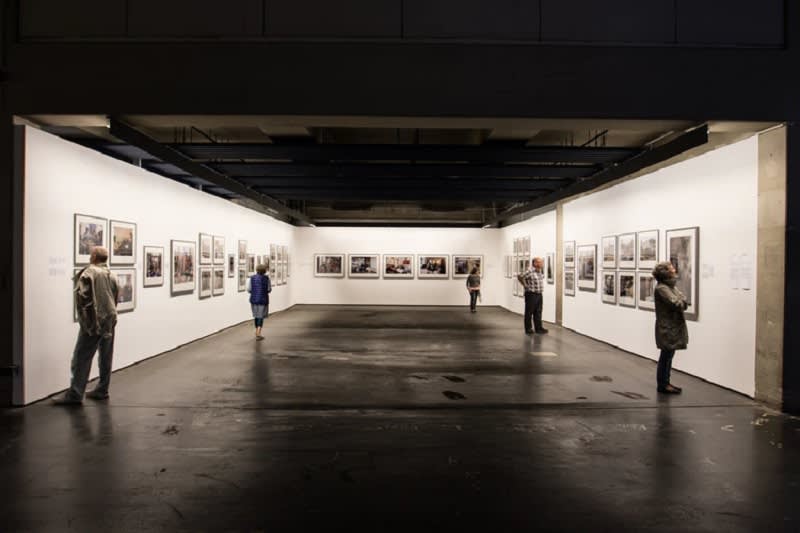 Regardless of what you enjoy doing, South End has something for everyone. The neighborhood is home to the largest concentration of art galleries in Charlotte, which makes it a hopping local art scene. Spend a weekend strolling through Hidell Brooks Gallery or Magnolia Emporium. In the mood for a brew after? Then head over to Sycamore Brewing, which is one of South End's many breweries. This bustling taphouse and beer garden specializes in sandwiches and international food truck fare.

If you're considering living in Charlotte, the first order of business is finding a real estate agent you trust. Lucky for you, Charlotte Living Realty is available and ready to guide you through the home buying process. As some of the most experienced local real estate agents, Charlotte Living Realty Group is equipped and ready to help you find your dream home.